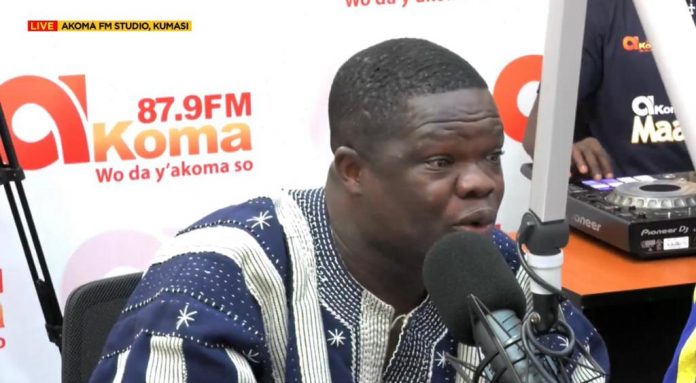 A Deputy Communications Officer of the opposition National Democratic Congress in the Ashanti Region, Kwaku Asafo Agyei has said it is the prayer of the NPP for a Third World War to befall the globe.
According to him, that would grant the New Patriotic Party another opportunity to add to its avalanche of excuses, why they have managed Ghana poorly.
He says after riding onto the two external shocks –COVID-19 and Russian invasion of Ukraine –there is nothing left for them to apportion their abysmal performance to but to pray for a third world war which they can ride on as a further excuse for why they have plundered the nation into abyss.
Kwaku was speaking on a Akoma FM/Onua TV GhanaMaadwo Thursday, September 29, 2022, with Aduanaba Kofi Asante Ennin and Captain Smart, hosted by JB.
"I wouldn't be surprised if the NPP prays for a third world war so they can get something to blame their poor performance on. Because they have already used Russia-Ukraine war and COVID-19 but the records do not support their claims. The indications were so clear before 2019 that the nation was falling in a ditch," he said.
Substantiating his claims of the government performing poorly prior to the two external shocks, he said Ghana's debt to GDP is an evidence.
"Our bebt to GDP was 56% in 2016 but in 2019, it rose to 64%. Our debt was GH₵10.4 billion in 2016 but in 2019, it went to GH₵37 billion before COVID. And even in the midst of COVID, our revenue went up. The GRA collected more revenue. It is lies for someone to attribute our woes to COVID," he analysed.
By Felix Anim-Appau|Onuaonline.com