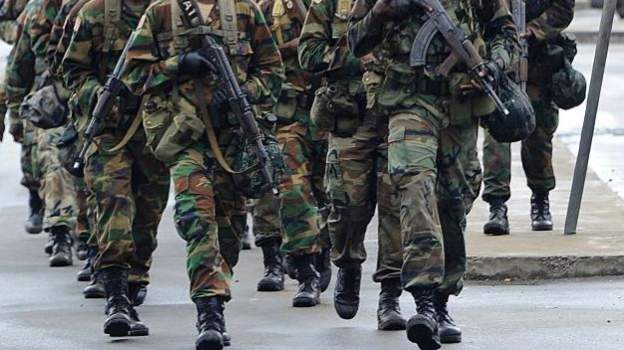 Ningo Prampram Member of Parliament Samuel Nartey George has opined the Ghana Army is afraid to go to Bawku to protect highly valued personalities.
He said on the Big Issue on TV3 Wednesday, April 5, 2023 that the Military was unable to give protection to the Parliamentary Select Committee on Defence and Interior who decided to go to Bawku to ascertain for themselves what the real situation on the ground was.
The Committee, he said, rescinded their trip halfway to Bawku because they picked intelligence that it wasn't safe for them to get there.
READ ALSO: Onua Easter Fair takes off tomorrow at Osu Oxford Street
"Our army is afraid of going into Bawku to protect the Parliamentary Committee on Defence and Interior yet the military could go to Ashaiman to brutalise citizens. If you are strong the boys in Bawku are misbehaving, go there and deal with those behind it," Sam George said.
He further indicated that there was an urgent need to investigate how some residents of Bawku came by the sophisticated weapons on them.
In his view, the kind of weapons in the hands of the residents makes a case for a thorough investigation.
"If you talk to people on the ground of Bawku, the calibre of weaponry on the grounds in Bawku, it is a war. How are they getting the weapons? How are they getting the ammunition? Who is resourcing that conflict in Bawku? These are the fundamental questions we must ask ourselves.
"How big is Bawku? What is the population of Bawku? Can't our intelligence wing, be it National Security or NIB and all the amorphous institutions we have who terrorise citizens for no reason, they are telling us that they can't identify, using intelligence, who the kingpins are behind this thing to pick them up?
"So now our military cannot step into Bawku and we say we have an army and our Commander in Chief doesn't see that there is a problem here," he said.
By Laud Nartey|3news.com|Ghana