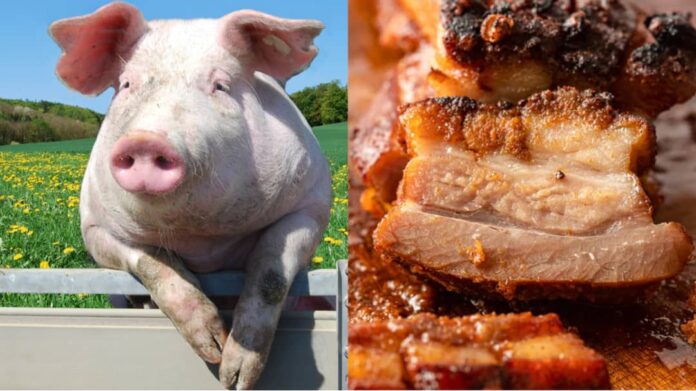 The cost of a kilogram of pork meat has been adjusted to GH¢30 effective September 1, 2023.
The initial price per kilogram stood at GH¢26.
According to the Ashanti regional Organiser of the Pig Famers and Producers Association, Augustine Naah, the adjustment has become necessary due to high cost of production.
He tells Akoma FM's Antwi Boasiako that "soya beans, maize, drugs, transport, and labour costs among others have all gone up."
Mr. Naah noted again that the increasing cost of production made it prudent for them to adjust their prices up to correspond with their expenditure.
This, he said, is the onlyeans to keep them in business.
He, has, therefore, appealed to patrons of the commodity to bear with them so that they can remain in business.
READ ALSO: 'That is where the meat is, open your eyes' – Adongo tells IMF to exhaustively scrutinize Covid-19 spending