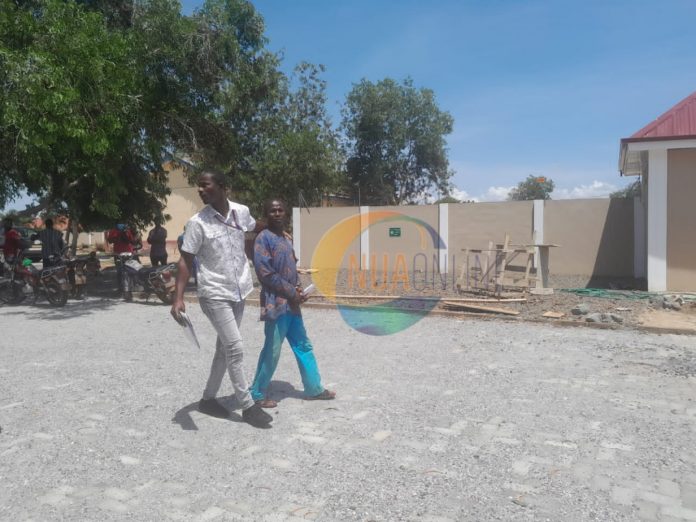 An Ada Magistrate Court presided over by Paulina Kwakyewaa has remanded into police custody, Gabriel Ajigodi, the operator connected to last Saturday's boat accident at Azizakpa in Ada East on the Volta Lake that claimed five lives. 
No charges have been levelled against him yet. Also, no facts were presented in court. However, the suspect's plea was not taken.
READ ALSO: [VIDEO] Alleged policeman handcuffs man over ₵2 alcohol
Family members and friends of the Mr. Ajigodi arrived in court ahead of the proceedings.
Gabriel Ajigodi appeared in court for the first time since the boat capsised last Saturday.
According to the Detective, Inspector Alex Annan, told the court that investigations were ongoing and in view of the nature of the case, coupled with the fact that there were death's involved, the police have gathered intelligence that the bereaved families were were still agitated.
He therefore prayed the court to remand the accuse person in police custody to allow for further investigations and also for the safety of the accused person.
The Magistrate after hearing the prosecution, remanded the suspect and adjourned proceedings to April 5, 2023.
The suspect was also not represented by a lawyer.
The suspect was carrying some mourners to a funeral over the weekend when the boat they were ferrying capsised, killing five people on the spot.
READ ALSO: Dozens feared dead after boat carrying mourners on Volta Lake capsises
Source: Onuaonline.com|Ghana