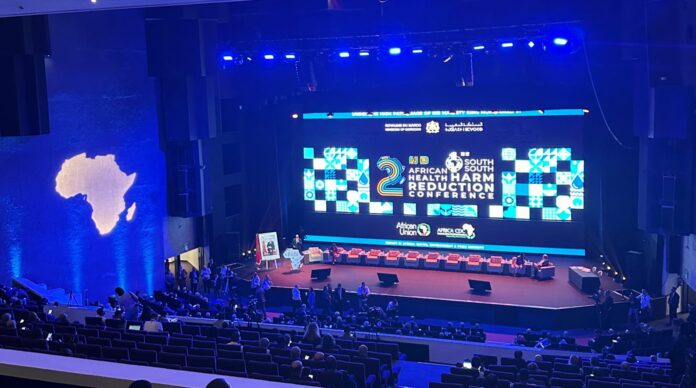 Speakers at the the Second African Conference on Health Risk Reduction under the theme "Health in Africa: Water, Environment and Food Security" in Morocco have emphasised on the need for governments to prepare, train and resource the right institutions to minimize damages during disasters.
The three-day event put together by Morocco's Ministry of Health and Social Protection, the Ministry of Agriculture, Fisheries, Rural Development and Water and Forests, in collaboration with the "African Global Health" association and under the High Patronage of the king of Morocco, King Mohammed VI, has brought together prominent figures from Africa and other regions of the world, including ministers, ambassadors, experts, scientific and political personalities, as well as representatives from international non-governmental organizations.
It is serving as an essential forum to shed light on the current state of healthcare and food security systems in Africa with the primary objective of establishing an African framework based on the experiences of African nations and the insights of public health experts.
Its focus is on effective preventive measures to mitigate the effects of human, social, political and economic crises. The ultimate goal is to develop a common health policy to address emerging risks and crises.
The conference also aims to provide an opportunity to assess the implementation of recommendations made in the previous edition to lead to the formulation of new binding recommendations, that will guide policymakers in crafting robust health policies and systems.
Media General's Shirley Ewurama Smith reports from Marrakech that, speaker after speaker, whilst commiserating with Morocco on the September 8, 2023 earthquake at the Marrakesh–Safi region, called for the need for governments to train, prepare and resource identifiable institutions to be ever ready for disasters as they do not give notice.
They also recommended the special training of first responders to catastrophes which should be first aid givers and not the military. They were of the view that this will minimize damages.
The organization of the Second African Conference on Health Risk Reduction aligns with Morocco's ongoing commitment to reform its national healthcare system and expansion of social protection. The ultimate objective is to ensure equitable access to sustainable and high-quality healthcare services for all its citizens.
READ ALSO: Global health expert calls for multi-sectoral collaboration to address health inequalities