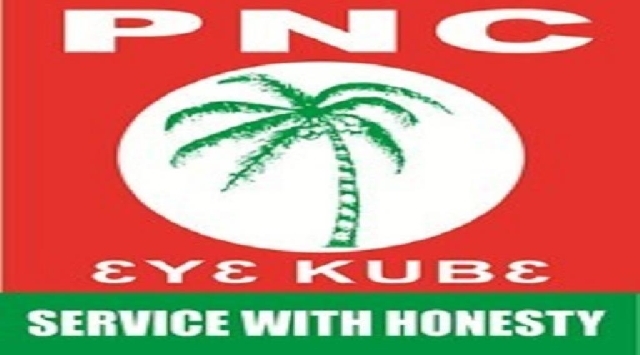 Leadership of the Peoples National Convention (PNC) has given a stern warning to organisers of the upcoming #OccupyBoG demo to as a matter of urgency withdraw the emblem of the party being used on their flyer.
In a Thursday, September 28, 2023 statement signed by General Secretary of the Convention, Janet Asana Nablah, it says the conveners refusal to inform leadership of the party prior to adding their name and logo on the flyer is an act of disrespect which would not be countenanced in subsequent breaches.
"The Peoples National Convention (PNC) attention has been drawn to a flyer with the party's logo trending on social media that claims the party would participate in the Occupy Bank [of Ghana] Demo.
"The party is issuing a stern warning to the organizers of the protest and demands that they remove the party's name immediately from their flyer. The PNC considers the conveners' decision to include the party on its flyer without first consulting the party as an act of disrespect," the statement indicated.
The party went ahead to note that any future occurrence by any group or persons will force them to apply legal sanctions against such entity.
"If this happens once again, the party will bring legal action against the conveners," the statement concluded.
Background
The Minority in Parliament are staging a demonstration to occupy the premises of the Bank of Ghana (BoG) to force the governor of the bank, Dr. Ernest Kwamina Yedu Addison, and his two deputies, to resign for what they describe as mismanagement of the bank leading to its collapse.
The central bank in its 2022 report accrued a loss GHC60.8 billion and run a negative equity of GHC55.1 billion. Meanwhile, the bank is spending US$250million to construct a new headquarters which was initially budgeted at US$81.8 million.
READ ALSO: PNC suspends two executives indefinitely for misconduct