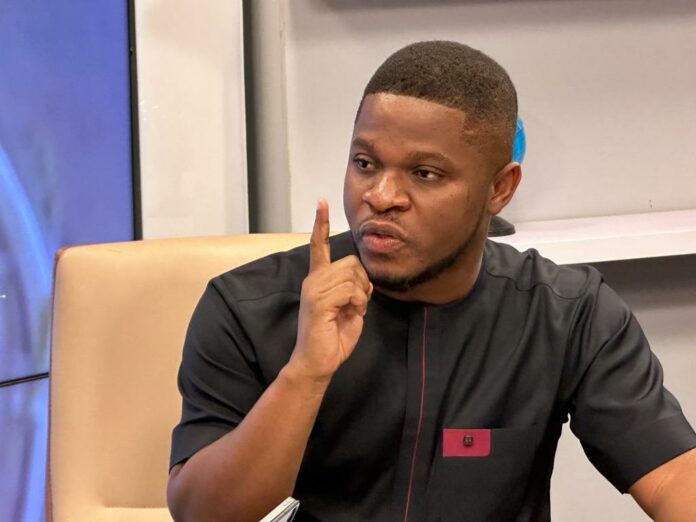 Management of the Bank of Ghana has defied logic by doing what is administratively unprecedented according to the National Communications Officer of the NDC.
Sammy Gyamfi has said the Board of Directors in the year 2022 increased their salaries by 68% after they have mismanaged the bank to incur a whooping GH₵60.8 billion losses.
According to Mr. Gyamfi, whilst the government was agitating with the Trades Union Congress over their paltry demand for increment, only 12 persons constituting the BoG board squandered GH₵8.6 million as increment for their salaries for mismanaging the Central Bank.
READ ALSO: Sammy Gyamfi dares presidency on another property of Akufo-Addo around which galamsey is allegedly ongoing at Kyebi
"We are paying ourselves for mismanaging the bank and collapsing the bank," he chided whilst speaking on Onua TV's Maakye Wednesday, August 9, 2023.
He was giving further explanation to fallouts of the NDC's recent 'Moment of Truth' series which responded to the BoG's annual report that put the Central Bank in bad light.
The Report had indicated among other things, that its GH₵60.8 billion loss was as a result of vehicle maintenance, purchasing of gold watches for board members, increasing their salaries and writing off part of the government's debt owed it among other reasons.
The bank had however, explained that their financial position for the year 2022 and indicated the Annual Report was due to the government's infamous Domestic Debt Exchange Programme.
READ ALSO: We considered a new Head Office building as the most important priority – BoG justifies $250m new headquarters