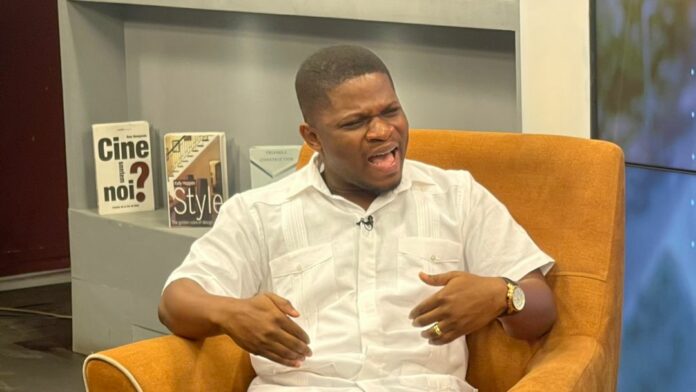 National Communications Officer of the opposition National Democratic Congress (NDC) Sammy Gyamfi has hinted of another residence of President Akufo-Addo at his hometown whose surrounding galamsey is allegedly ongoing.
According to Mr. Gyamfi, the supposed residence the presidency bused journalists to ascertain the veracity of an illegal mining activity that took place around its environs or not is not where they were supposed to be.
Chairman of erstwhile Inter-Ministerial Committee on Illegal Mining (IMCIM), Prof. Kwabena Frimpong-Boateng said in a report to the Chief of Staff in March 2021 that a constituency youth organiser of the NPP was indulging in galamsey on a field close to the President's abode at Kyebi.
After confirming that the report was true, Prof. Frimpong-Boateng said they dispatched a bulldozer and an excavator to reclaim and revegetate the garden.
READ ALSO: NDC wants bi-partisan probe into Frimpong-Boateng's IMCIM report
READ ALSO: IMCIM: Frimpong-Boateng makes damning revelations about Akufo-Addo's ministers in galamsey report
READ ALSO: Frimpong-Boateng exposes Otchere-Darko's façade of legal representation in shielding 'galamseyers'
Two years after the report became public, the presidency dispatched a group of journalists to his hometown, Kyebi, to check whether such a deed ever took place there or not, after describing the Processor's 37-page document as a hearsay.
Kyebihene Osabarima Marfo Kwabrane during the journos visit asked Prof. Frimpong-Boateng to come to Kyebi and show them where the President was doing galamsey in his house.
But National Communications Officer of the NDC, Sammy Gyamfi wants to save the old professor a lot of trouble and has dared the presidency to take journos back to Kyebi to verify where the incident took place.
Speaking with Alfred Ocansey on TV3's the KeyPoints Saturday, April 29, 2023, Sammy Gyamfi said:
"I want to put on record here on TV3 that President Akufo-Addo doesn't just own one property in Kyebi. The house he took the journalists to is his mother's residence at Kyebi Newtown but apart from that Akufo-Addo owns a property in-between Kyebi Esikam and Adukrom, honourable Ofosu Ampofo's hometown. That property is also a security zone which is fenced and on that property which is managed by the said Eric Antwi –National Security operative –he runs a cattle farm there and has a garden there. I am daring the presidency that if they say galamsey is not going on any property of the president in Kyebi, I am daring them, let them bus media men to that property and let's see what will come out, his property between Kyebi Esikam and Adukrom."
"I am saying that this other property too he should send the people (media) there. We are not children in this country. We know what is happening, we have our ears on the ground. Some of them got winned of the fact that we were intending to come there and they have been sending threats that if we step there they will shoot us and kill us. They should wait," he alleged.
READ ALSO: Akufo-Addo's lawyers direct Al Jazeera to retract and apologise for implicating the President in gold smuggling documentary