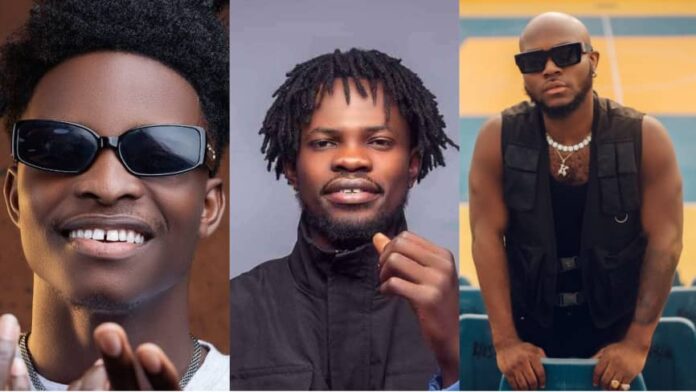 Empress Nana Ama Agyemang, host of Onua Showtime with McBrown, posed a single question to all guests who appeared at the launch and maiden edition of the show Sunday, April 30, 2023.
For rapper Fameye, "Deɛ yɛnim no awia no, yɛnsɔ kanea nhwɛ n'anim anadwo" to wit one does not need to lighten a lamp to see clearly the face of someone known in daytime.
That, was the award winning artiste's response to "what would you wish would be done on this show?"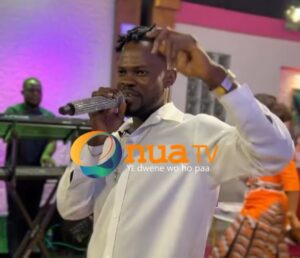 Fameye who said his utterances are not influenced by what's trending but rather what he knows as the fact said he is confident Onua Showtime "will go far."
READ ALSO: Tonight is your night' – Dope Nation tells McBrown at launch of Onua Showtime
READ ALSO: Onua Showtime with McBrown: Media General launches show in grand style
His comments were inspired by Lasmid, a rapper who said he knows the capabilities of the Empress and what has been planned and therefore didn't have much to say.
Telling his fans to expect his next single, Terminator, King Promise promised Ghanaians a beautiful content from the Queen of entertainment and lifestyle shows on television as she sails hosts Onua Showtime with McBrown.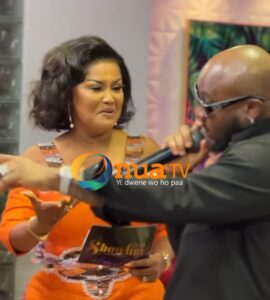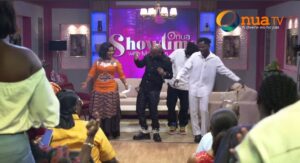 To watch the show, join McBrown every Friday and Sunday at 7pm to 9pm on Onua TV.
Follow @Felix Anim-Appau