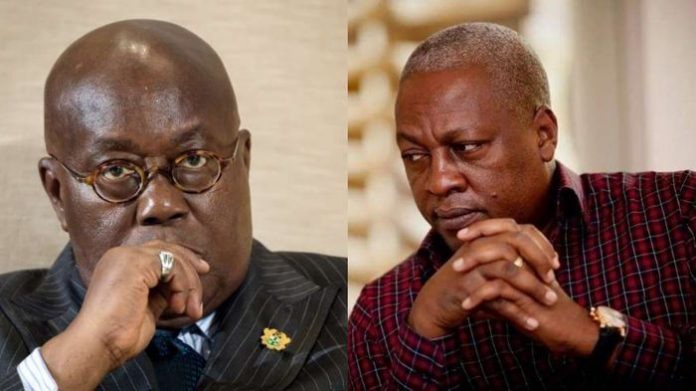 The "cluelessness and the harrowing dismantling of our progress by the NPP government has damaged and killed many bright dreams of the country," former President John Dramani Mahama has said.
The NDC flagbearer Hopeful has bemoaned the Akufo-Addo government for taking Ghana's poverty level to its higher heights in the country's history.
At the launch of his 2024 presidential campaign at the University of Health and Allied Sciences in Ho in the Volta region, Mr. Mahama said the Akufo Addo government's cluelessness is unprecedented, considering the level it has retarded the progress of the state.
READ ALSO: Whether you like it or not, Mahama will come 2024 – Captain Smart 
Also, he indicated the government has not only been clueless but reckless and made wrong judgments, denying the responsibility for the harm caused.
"This government has been clueless and, in many ways, callous. We are saddled with debt, and we have been downgraded by every rating agency and inflation has gone off the roof, sending people into abject poverty," Mr. Mahama said at the Cedi Auditorium.
He also condemned the government's domestic restructuring programme which he said has the potential to wipe out the wealth created by the middle class.
"Our middle class also risks being wiped out due to a reckless debt restructuring programme. Who would have thought Ghana would have come to a juncture like this when our economy has been destroyed by the incompetent Akufo-Addo and his vice Bawumia?"
The three time flagbearer of the NDC further said Ghana is in a ditch and an economic mess due to the government's adamance in swallowing its pride to take responsibility for its failure as a result of arrogance.
He expressed sadness of the failure of the President.
READ ALSO: Ghana's economy: Akufo-Addo came to destroy everything I built during my tenure – Mahama
By Felix Anim-Appau|Onuaonline.com