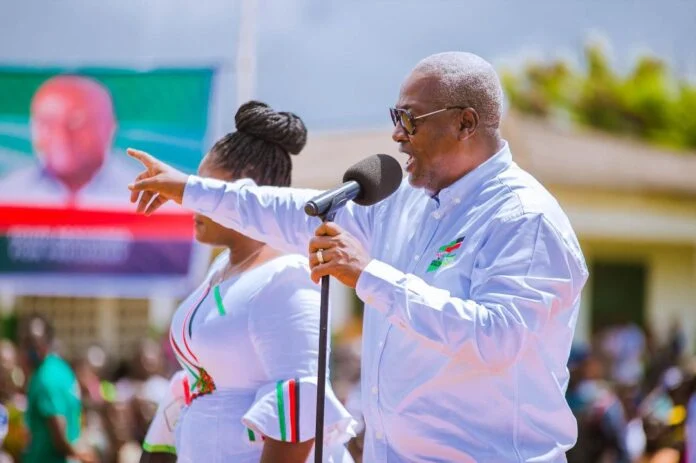 John Dramani Mahama, former President and flagbearer Hopeful of the NDC has said he will scrap payment of ex-gratia to Article 71 office holders if he is elected again as President of the Republic.
He has assured of taking the necessary steps to scrap the payment in the early days of his administration if the nod is given to him again.
He was speaking at the launch of his campaign at the Cedi Auditorium at the University of Health and Allied Sciences in Ho on Thursday, March 2, 2023.
"The payment of ex-gratia to members of the executive will be scrapped. The necessary Constitutional steps to take this will start in earnest in 2025. We will also persuade members of the other arms of government to accept its removal."
He also also expressed his resolve to strenghten state institutions by addressing "issues pertaining to the exercise of powers of the president, proper separation of powers, strengthening of Parliament, restoring the independence of the judiciary, independent and quasi-state institutions and depoliticizing them.
"These will take the centre stage of the new administration," he added.
Mr. Mahama chastised President Akufo-Addo's government for worsening the poverty levels in the country.
The "cluelessness and the harrowing dismantling of our progress by the NPP government has damaged and killed many bright dreams of the country."
"This government has been clueless and, in many ways, callous. We are saddled with debt, and we have been downgraded by every rating agency and inflation has gone off the roof, sending people into abject poverty," he remarked.
By Felix Anim-Appau|Onuaonline.com