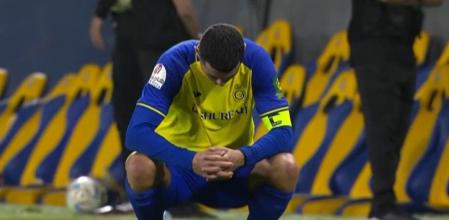 Even though he plays on the other side of the world, Cristiano Ronaldo remains in the headlines. The Portuguese star has become the center of attention after statements made by Al-Muammar, president of Al-Nassr, went viral.
He allegedly expressed his anger with Cristiano's performance after the team's elimination in the cup in an interview with ArabiaNews50: "I have only been scammed twice in my life. The first time was when I ordered three kebabs and I only received two of them. The second time was for signing Cristiano Ronaldo".
Al-Muammar's alleged statement about Cristiano Ronaldo went viral, once again putting the soccer star in the spotlight of controversy.
However, Achraf Ben Ayad, a contributor to Mundo Deportivo, has pointed out that this statement did not happen and that the news is fake.
Georgina Rodriguez, Cristiano Ronaldo's partner, posted a video with a harsh message that also revealed the news was an invention.
"The envious invents the rumor, the gossiper spreads it, and the idiot believes it."
Cristiano has scored 11 goals in 11 league games with Al Nassr, but the Arab team is still without a title this season.
Source: Mundodeportivo