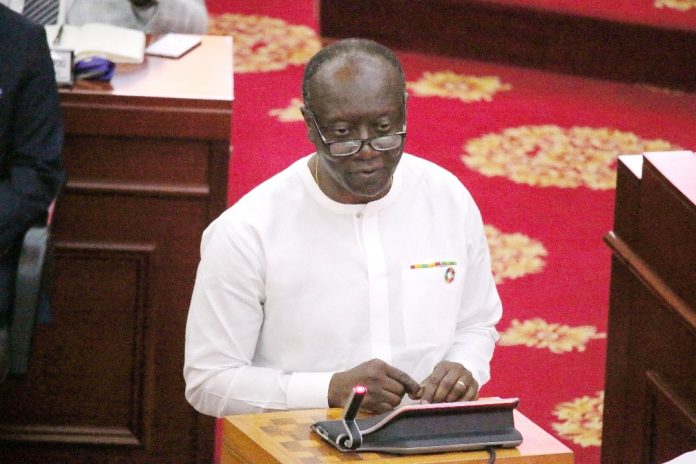 Following the numerous calls for the resignation or sacking of the Finance Minister, his colleague, John Peter Amewu, the Railway Development Minister, says he is among the best caretakers of the ministry in the Fourth Republic.
He has described Ken Ofori-Atta as one of the best brains in the Akufo-Addo administration and in the country as a whole.
Mr. Ofori-Atta had assured Ghanaians that the economic pillars of the state despite the unsual government expenditure was still strong and going to the IMF for a bailout was not an option.
But on Friday, July 1, 2022, a statement from the Ministry of Information indicated a directive from the president directing the Finance Minister to commence deliberations for a bailout from the International Monetary Fund.
This resulted in a series of backlash from Ghanaians who believe the minister must either resigned or be sacked by the president.
A member of Parliament's Finance Committee, Isaac Adongo had said on RV3's the Keypoints that sacking the minister was a more difficult task for the president than the decision to go the IMF itself.
But Mr. Amewu thinks Ken Ofori-Atta is one of the best brains Ghana has had.
"This Finance Minister has been one of the best brains so far, everybody can attest to the fact," Mr Amewu who is also lawmaker for Hohoe said in an interview with TV3's Paa Kwesi Asare on Tuesday July 5.
When his attention was drawn to the fact that Mr Ofori-Atta has been borrowing, he said "What is wrong with borrowing? If you borrow for a good reason there is nothing wrong, when you borrow for consumption, that is when you have a problem.
"The infrastructural development that we are seeing today, it is part of the borrowing and we are borrowing for good reason. These projects as have clearly demonstrated, are bankable projects, so if you borrow to finance a bankable project that has shown all elements of bankability, I don't think there is anything wrong about it.
"The Finance Minister has done extremely well and I think that so far he has been one of the best Finance Ministers we have seen in the Fourth Republic."
By Felix Anim-Appau|Onuaonline.com|Ghana