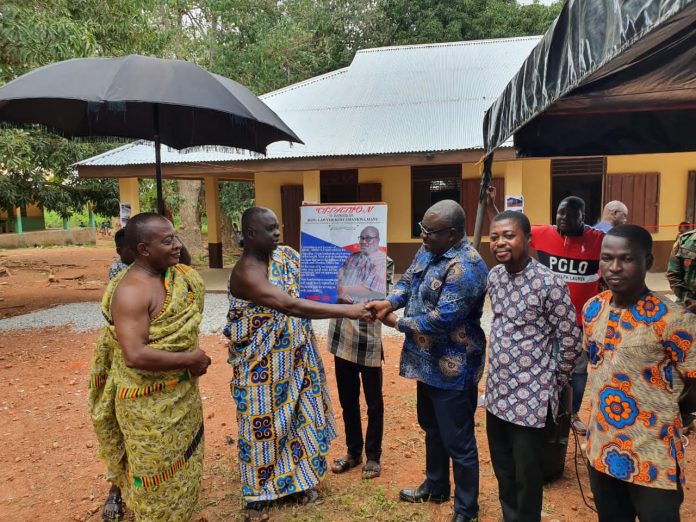 The Member of Parliament for Atwima Kwanwoma who doubles as the Deputy Defence Minister, Kofi Amankwa-Manu, through his initiative has transformed the Darko Roman Catholic Primary into a model school.
Mr. Amankwa-Manu's vision also falls in line with the President's education policy of providing equal opportunity for every Ghanaian child, irrespective of location.
The three-unit classroom block has each, a flat screen television stored with education materials to complement the Ghanaian curriculum.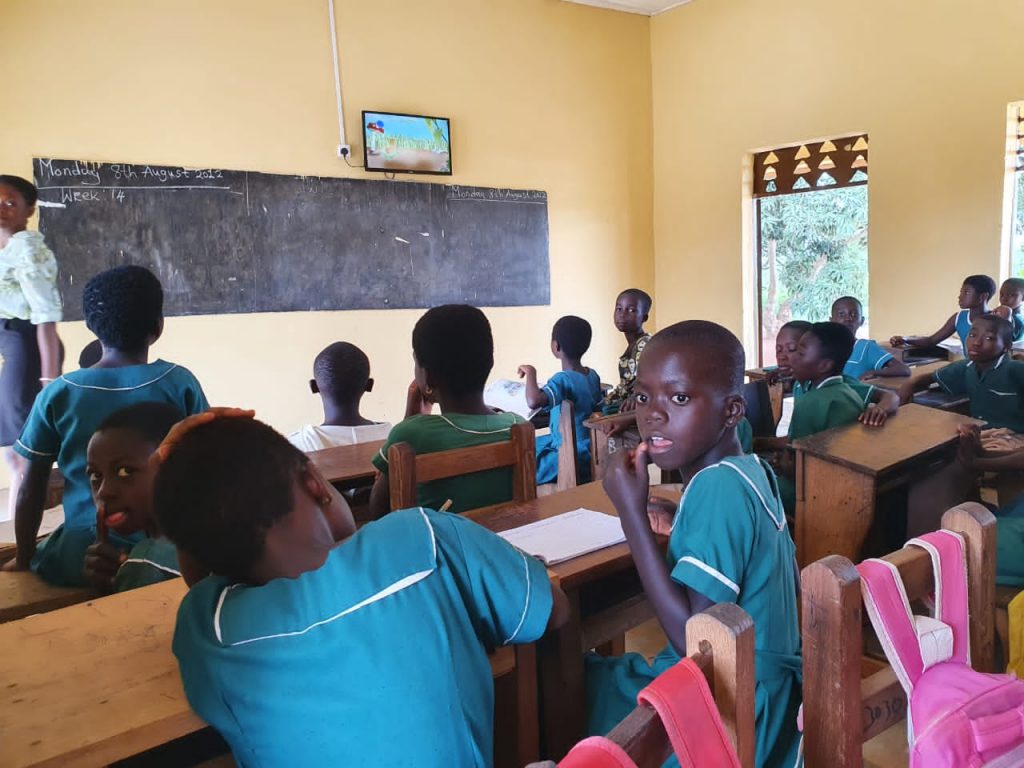 "I seek to bridge the urban and rural education gap. I believe Atwima Kwanwoma can also produce high level leaders who can help build our society" he told our Northern Sector Bureau Chief, William Evans-Nkum.
The project was funded by the Jesus Christ of Latter Day Saints Charity.
Elder Larry Woodbury who is the area welfare specialist for the Latter Day Saints Charity together with his wife Patricia Woodbury also inspected the project.
"Humanitarian support is the very foundation upon which the Jesus Christ of Latter Day Saints Charity was established. We have been supporting communities over the years. So when the Hon. Member of Parliament wrote to us, we were happy to come on board" Elder Woodbury said.
He urged the management of the school to take good care of the facility.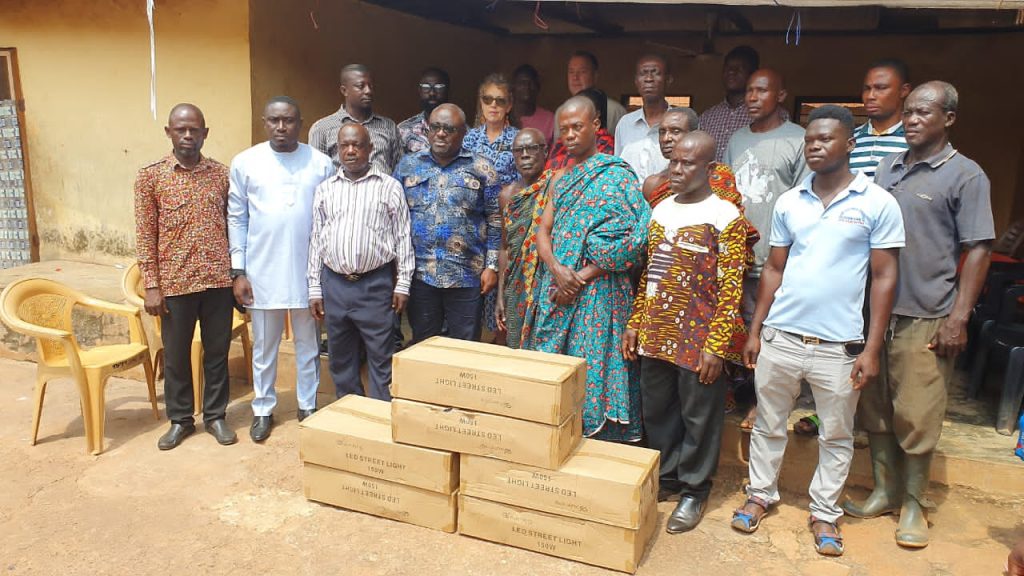 The MP also led the team to commission another 16-seater toilet facility which has been built for the Ampabame No.1 and Gyekye Communities. The projects were executed based on the needs assessment by the beneficiary communities.
"When I begun office a little over a year ago, I brokered a partnership between my office and the Church of Latter Day Saints and I am very excited that, the partnership has started yielding positive results. The sweetest part of the deal is that, the Church has promised more and massive projects in the coming months," Mr. Amankwa-Manu stated.
Sod has been cut for a 16 and 4-seater toilet facility with water reservoirs for both Mmrewadwa Tekyiman community and the community's basic school, respectively.
Another 16-seater toilet facility has also been allocated to the Adumasa community.
The MP has also donated street lights to over 15 communities in the Atwima Kwanwoma Constituency. This was to top-up those already given to the over 30 electoral areas through the Assembly members.
By William Evans-Nkum|AkomaFM|Onuaonline.com