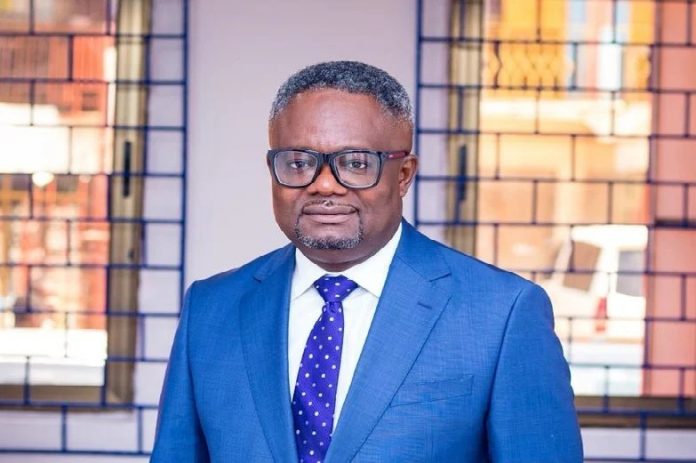 The founder and the leader of the Liberal Party of Ghana (LPG) Percival Kofi Akpaloo has described leadership of the opposition National Democratic Congress (NDC) as nation wreckers who have nothing good to offer Ghana.
His stifle comes on the back of the stiff opposition by NDC to stop the Electoral Commission of Ghana (EC) to use the National Identification card as a sole documentation to register people onto the voters register.
The NDC has kicked against the EC's intention to make the Ghana card a proof of citizenship for voting in the 2024 general elections and beyond.
The party served notice that it will not allow any attempt by the EC to use the Ghana Card as sole identification document for the voter registration ahead of the 2024 elections.
In a statement signed by its National Chairman, Samuel Ofosu-Ampofo, the party said such a decision will disenfranchise many qualified Ghanaian voters hence their resistance.
But Kofi Akpaloo reacting to this in an interview with Onua TV Tuesday, August 9, chastised the NDC leadership for constantly refusing to attend Inter-Party Advisory Committee (IPAC) meetings to make contributions on Ghana's electoral reforms.
He is livid at the behaviour of the NDC leadership and the fact that they have bent on boycotting IPAC meetings yet have the bravado to vilify decisions by the EC, political parties and other stakeholders.
"NDC have strongly refused to attend IPAC meetings since the 2020 general elections and they feel that without them we cannot hold meetings to take decisions because they see Ghana to be either for NDC or NPP.
"Can the NDC leadership boldly and openly say that the party has not been served letters to attend IPAC meetings to discuss Ghana's electoral reforms?," he quizzed.
Mr. Akpaloo expressed fret over the decision by the party to kick against the NIA card registration exercise from the initial stage and the quick U-turn to blame the secretariat.
He insisted the NIA card will be used as a sole documentation for the voters register and thus urged the general public to ignore the lackadaisical attitude and crafty tactics by the NDC to downplay the EC's decisions.
By Maxwell Otoo|OnuaFM|Onuaonlinecom