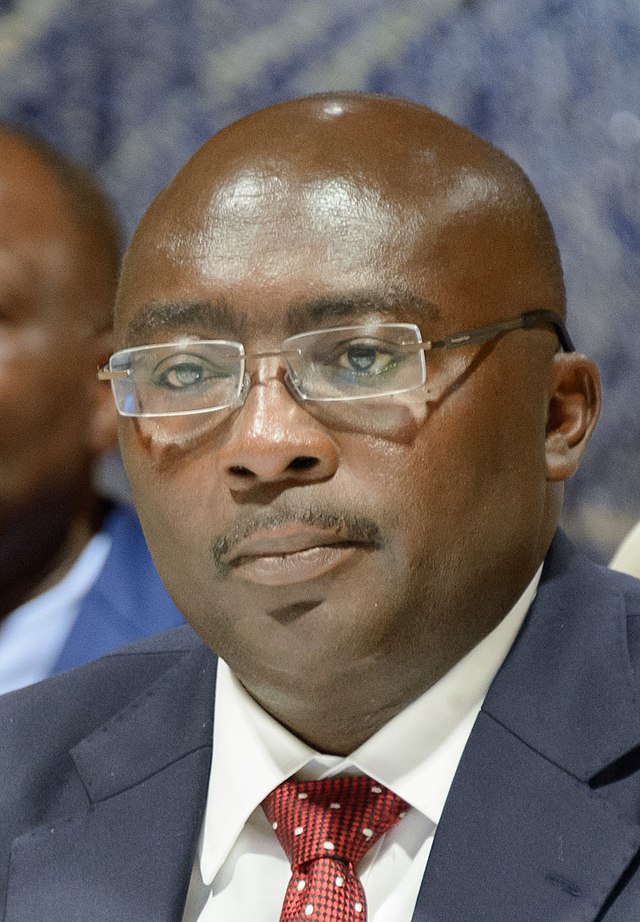 Vice President Bawumia's silence over the existence of an imagined de-facto Prime Minister in Ghana is an indication that he has been gagged, Dr. Nii Amu Darko has asserted.
According to the Founder and Leader of the African Reform Movement (ARM), Gabby Asare Otchere-Darko, who 'bears' that title, is not even a non executive member of the government.
He says the supposed role being played by Gabby to warrant him that accolade is a ploy to circumvent him [Bawumia] by President Addo Dankwa Akufo-Addo.
READ ALSO: I don't read much about Nana Addo; he has nothing to offer – Dr. Amu Darko
With the current circumstances plummeting the economy which the Vice President was supposed to be in charge as head of the Economic Management Team, Dr. Amu Darko says "if I were Bawumia, I would have resigned,"
Speaking on Maakye with Captain Smart Monday, February 13, 2023, the physician cum politician indicated there were 'proper' approaches adopted by the Kufuor government and even that of Akufo-Addo [during his first term] for sidestepping their Veeps by appointing Senior Ministers as part of their cabinets.
"I've heard this 'de facto prime minister ' and we have a vice president who has not even reacted to that because he is gagged. Because you cannot call a non-executive member a de facto prime minister. You can't do that.
"When Kufuor wanted to circumvent Aliu [Mahama], he created senior minister for JH Mensah. When Nana Addo wanted to circumvent this Bawumia guy, he creates senior minister for Osafo Maafo. We cannot behave like we are not thinkers. We can't do that," he indicated.
Meanwhile, for attacking the former Chief Justice, Sophia Abena Boafoa Akuffo, for joining pensioners to picket at the Ministry of Finance for exemption from the ongoing Domestic Debt Exchange Programme, Dr. Amu Darko said Gabby has the locus because of a weakened system of governance called democracy.
He avers Otchere-Darko has a say in Ghana because "what we call democracy in this country is sick. Who is Otchere-Darko to be directing government policy?"
"Otchere-Darko or whatever people call him, [He is Nana Addo's nephew] and so what? Is he a member of Parliament? What is his mandate? Is he a member of the Executive? Is he a member of even the gagged Judiciary? What's his position in society that he would direct government policy with that authority? That thing is never seen in any civilised democracy," he fumed.
He said the NPP stalwart is empty and doesn't deserve the hype he is getting from people.
"He shouldn't even be mentioned because by mentioning him you're giving him more oxygen. You know people like him we should turn off the oxygen when they talk you ignore. What he is saying shouldn't carry any weight.
"Who is Gabby, bring him here, bring him here to come and talk to me, he'll run away .Yes , because of all the fallacious things he says. I remember one time when we were talking about this e-levy, he was talking about service fees he paid in America or wherever he was. How do you compare paying your electricity to e-levy? Where is the correlation? Absolute crap!
By Felix Anim-Appau|Onuaonline.com