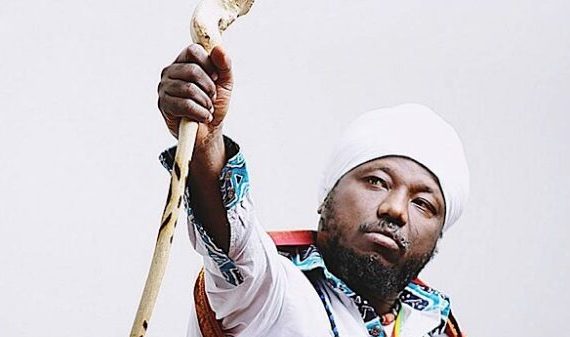 Ghanaian reggae artiste and radio presenter Blakk Rasta has lambasted Ghana's Parliament for formulating a 'hollow' legislation that couldn't stand the test of time.
The Supreme Court has in a majority 5-4 decision Wednesday, May 24, 2023, affirmed its view that the law allowing cultivation of weed in Ghana was unconstitutionally passed by Parliament.
Presiding Judge Justice Jones Dotse stated that the threshold a party ought to meet to enable it to review its own judgement has not been met.
The court in July 2022 struck out Section 43 of the Narcotics Control Commission Act, Act 1019.
This provision stipulates that "the Minister on the recommendation of the Commission, may grant a licence for the cultivation of cannabis popularly referred to as "wee" in Ghana, which is not more than 0.3% THC content on a dry weight basis for industrial purposes for obtaining fibre or seed for medicinal purposes,"
However, the Apex court in a 4-3 majority decision annulled this provision and declared that it is a violation of Article 106 of the 1992 constitution.
READ ALSO: Wee retailer beaten to death for failing to render accounts to wholesaler
READ ALSO: 'Wee' smokers beat police officers to pulp for shortchanging them for GH¢1000
This article reads;
"No bill, other than such a bill as is referred to in paragraph (a) of article 108 of this Constitution, shall be introduced in Parliament unless-
a. it is accompanied by an explanatory memorandum setting out in detail the policy and principles of the bill, the defects of the existing law, the remedies proposed to deal with those defects and the necessity for its introduction; and
b. it has been published in the Gazette at least fourteen days before the date of its introduction in Parliament."
Meanwhile, Blakk Rasta says Parliament ought to have known better to pass a stronger law that could have withstood the weaknesses upon which the Supreme Court struck it out.
Speaking with Alfred Ocansey on Ghana Tonight Wednesday, May 24, 2023, on TV3, Blakk Rasta said the blame should be given to Parliament for their failure to foresee the challenge the could face.
"I am an ordinary man, I do not understand anything that goes on in Parliament. All I'm interested in is that, I have given you my power to represent me. Now you have to be able to understand what the law is all about and make sure that whatever laws you pass will stand the test of time. You don't go and sit in the Parliament House, make your laws, send them out and they are trashed like this. Did you not foresee that? Yes it was a good thing that it was passed. They understood that it had to happen. Ghana is a beautiful country. We need the marijuana thing to make it happen. But how do we get there? You have the roadmap to make it happen. I'm an ordinary man, I'm an illiterate. I don't understand anything. All I understand is that represent me but you come back and tell me you represented me and everything is going to be okay only for you to lead me in the middle of the ocean and say we forget an oar and the boat is going to sink," he ranted.
READ ALSO: I wondered at times if Dr. UN was normal – Blakk Rasta