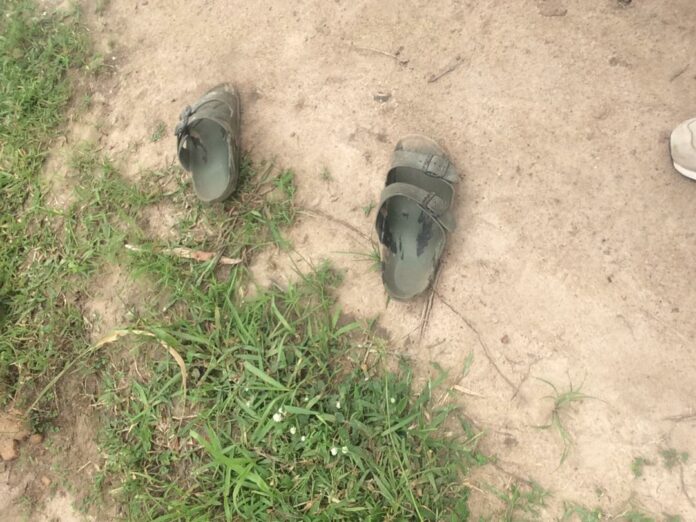 A young man believed to be 18 years has been murdered by unknown persons at Gomoa Buduatta in the Gomoa East district of the Central region.
The unknown assailants killed the young man and dumped him in a fence wall along the Buduatta –  Dominase road.
A resident, Yaw Nyame, who saw him tells Onua News they found broken blocks and other offensive weapons on him, but cannot confirm whether he is a taxi driver or a okada rider.
Some cutlass wounds were also inflicted on his head.
No arrest has been made yet.
READ ALSO: C/R: Man killed, stripped and dumped on Kasoa – Cape Coast highway