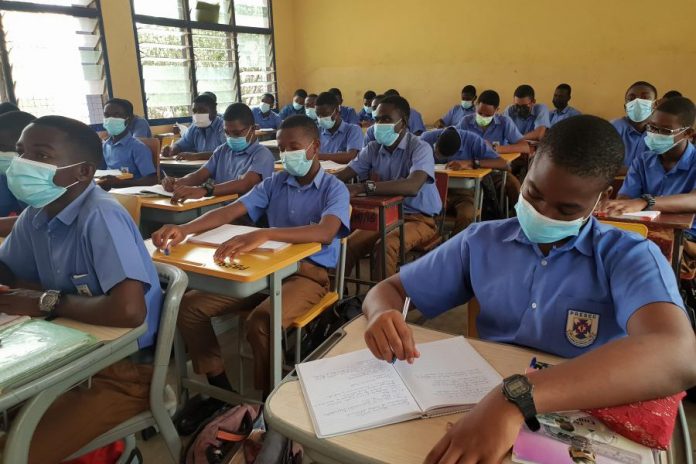 The Eastern Regional CHASS Council has resolved to recommend to the Ghana Education Service to close down schools by Friday if government fails to make supplies to them.
Rather than that, the council also suggests parents to feed their wards or pick them home until the food shortage situation is normalised as an option to the closure.
In a release, the Conference of Heads of Assisted Secondary Schools (CHASS) explained schools have endured food shortage for the past two years whilst supplies have not been in line with policy directives.
Suppliers of food items resort to supplying underweight items to schools. Schools receive 50kg to 60kg maize bags instead of the 100KG.
Funds meant for perishables goods are still in arrears since 2021, with only two lodgements made in 2022.
According to the release, funds meant for recurrent expenditure have also been erratic, it had been in arrears since 2021 and six months into 2022.
The CHASS Council says the aforementioned challenges have become unbearable hence its desicion.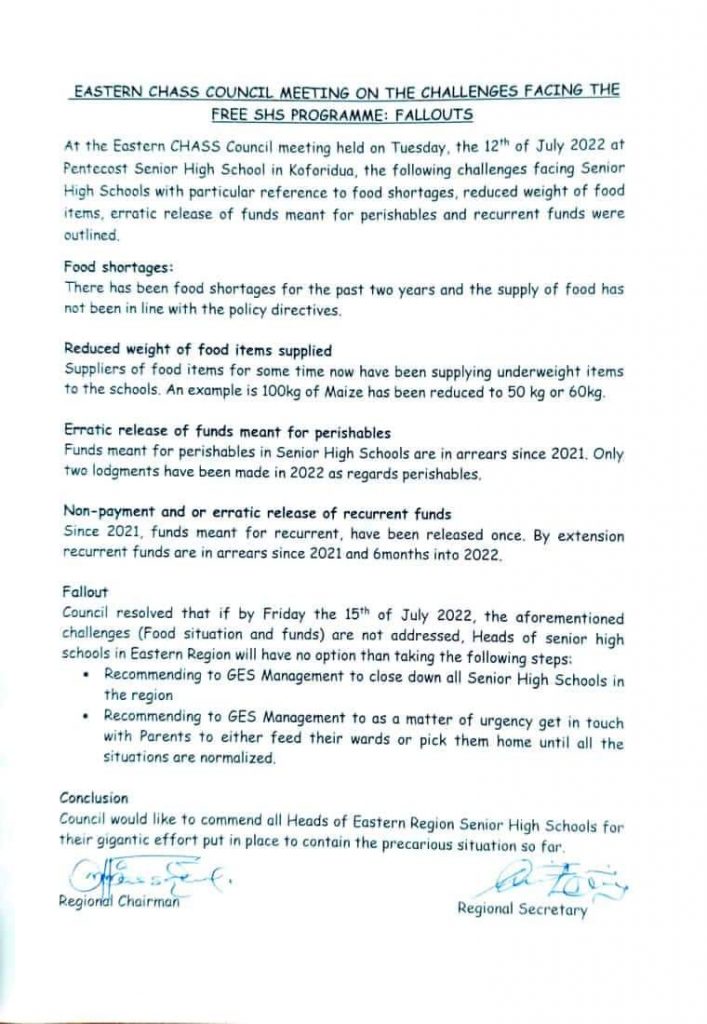 By Yvonne Neequaye|Onuaonline.com|Ghana