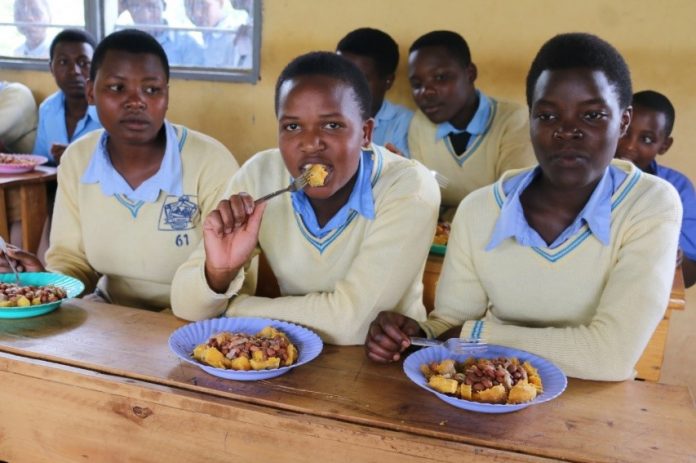 The Eastern Regional Minister, Seth Kwame Acheampong, has disclosed a national policy to allow schools to start farming to augment food supply is on the table for consideration.
He has indicated Senior High Schools (SHSs) in the region will not close down despite the biting food crisis.
The Regional Minister was speaking to the media on the sideline of a school commissioning ceremony at Klo Agogo in the Eastern Region.
Concerns of closing down schools have amplified the past few weeks following the shortage of food supplies in some SHSs in the country.
Whilst some schools have received partial supplies from the Ghana Buffer Stock Food Company, others are yet to receive some.
The Eastern Regional chapter of the Conference of Heads of Assisted Senior High Schools had asked government to shut down schools in the region if supplies were not honoured this week.
The Regional Chairman of CHASS, Peter Attah Gyamfi said he is hopeful more of the items needed would be supplied to the rest of the over 70 Senior High Schools yet to recieve food items in the region.
He made the statement after the Buffer Food Stock Company supplied some food items to some 25 schools in the region.
"As government promised, the items have begun arriving in schools.Yesterday 2,038 bags of rice were distributed and 800 bags of sugar arrived in the evening."
The CHASS Council on July 12, 2022 resolved that government closed down Senior High Schools or PTA bears full cost of feeding students if the distribution of food delays further.
Some Schools' PTA had to voluntarily donate cash and items to support some schools.
At the Pentecost Senior High School in Koforidua, the Church of Pentecost had to support them with GH₵30,000 to buy food items in the absence of government supply.
"The students have balanced diet this week. Something they were starved off over months ago. I see them smile since Monday"
By Felix Anim-Appau|Onuaonline.com