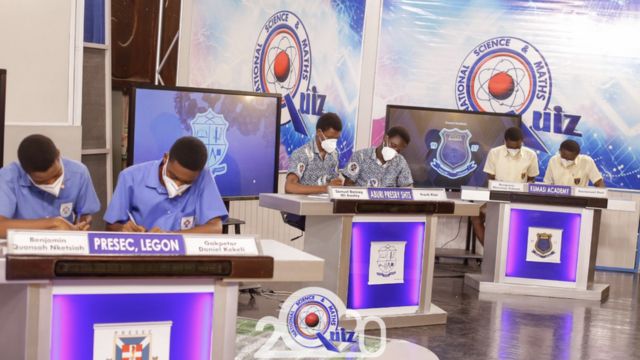 The National Secretariat of the Conference of Heads of Assisted Secondary Schools (CHASS) has resolved to suspend all extracurricular activities scheduled for students for the rest of the year.
The Secretariat has said it doesn't want to misappropriate the sum provided by the government for perishables which is already inadequate.
Sports, the National Science and Maths Quiz (NSMQ), the Sharks quiz among other activities are the events the Secretariat has suspended due to lack of funds.
In a release signed by its Secretary, CHASS has asked regional chairs of the various events to commmunicate the development to the respective stakeholders to forestall any misunderstanding that may arise.
Read the full release below:
NATIONAL SECRETARIAT
CONFERENCE OF HEADS OF ASSISTED SECONDARY SCHOOLS; (CHASS)
DANSOMAN, ACCRA
22ND JULY, 2022.
RESOLUTION TO SUSPEND ALL CO-CURRICULA ACTIVITIES OUTSIDE SCHOOLS.
At our third quarter National Executive Council (NEC) mandatory meeting held on 21 2022, at New Juaben Senior High School in Koforidua. Council resolved that among others that schools should put a hold on co-curricula activities such as sports, culture, NSMQ, Sharks Quiz and all others that demands some money before students are sent out.
Most of the monies sent to the schools these days are for perishables and apart from the fact that it is inadequate for even the feeding of the students, it is equally misappropriation of funds if we should continously use such monies for things they are not intended for.
We shall do the needful when monies for the specific programs are lodged into our accounts.
Regional Chairs should liase with their Regional Directors and Old Boys to explain matters to them to forestall any misunderstanding in the stance taken by CHASS.
Thanks.
NATIONAL SECRETARY