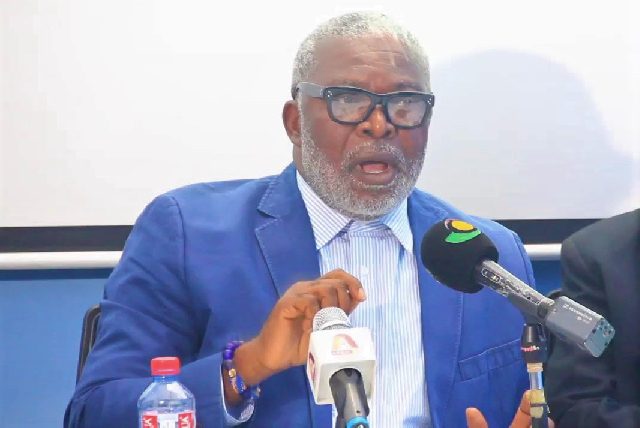 The Consumer Protection Agency (CPA) has censured the Public Utility Regulation Commission (PURC) for reneging on its supervisory role on the utility service providers in the country.
It has opined the PURC has failed woefully in protecting the common interest of consumers as enshrined in Act, 1997 and (Act 538) in the constitution.
The CPA has frowned on the poor service by the utility companies and the fact that the PURC continues to push for tariff adjustment.
Chief Executive Officer of the Agency, Kofi Kapito, who was addressing the media in Accra Wednesday, March 8, 2023, fretted over why the work of the PURC has been tilted only to the side of the service providers in price fixing.
READ ALSO: PURC orders ECG to compensate customers affected by vending failure
He said the Public Utilities Regulatory Commission Act, 1997 (Act 538) provides for the establishment of a Public Utilities Regulatory Commission (PURC) to regulate and oversee the provision of utility services by public utilities to consumers and to provide for related matters.
He emphasised that subject to the provisions of the Act, the Commission is expected not to be subjected to the direction or control of any person or authority in the performance of its functions.
Mr. Kofi Kapito wants the PURC to use the same strength in announcing tariff increases in making sure that the service providers live up to expectation.
He has threatened to seek court injunction to bar PURC from making future tariff adjustments if consumers continue to suffer poor services from the utility companies.
"After the first quarter, if consumers are still facing the numerous problems being confronted in accessing these services there is no way the Consumer Protection Agency will support any tariff adjustment in future".
READ ALSO: PURC inefficient, grossly incompetent on its mandate – Steve Manteaw
The CPA will not hesitate to go to court and seek an injunction to stop the implementation of any upward price adjustment as announced every quarter, he gambled.
Kofi Kapito has thus challenged the PURC who are the mandated regulators of the utility companies to ensure they provide better services to the consumers.
By Maxwell Otoo|OnuaFM|Onuaonline.com.