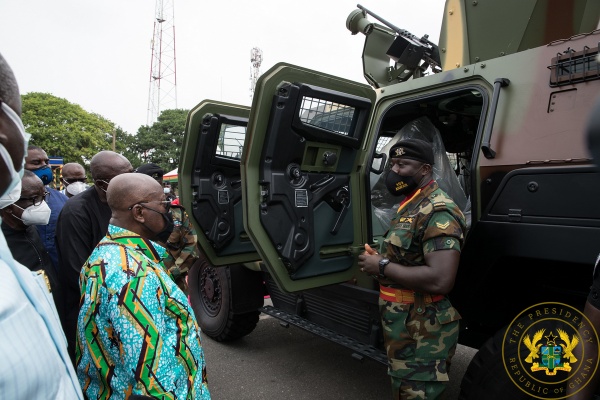 Recent terrorist attacks in neighbouring West Africa has sparked Ghana's efforts to beef up its security to combat any such threats along its borders in the foreseeable future.
The President, Addo Dankwa Akufo-Addo, has reiterated the government's commitment to ensuring that Ghana is prepared to salvage such circumstances by providing the needed equipment needed by the security agencies to avert any such potential threats.
President Akufo-Addo made the statement at Burma Camp in Accra whilst speaking at the inauguration of the Maritime and Exhibition Conference.
READ ALSO: UE/R: NPA partners security agencies to curb fuel smuggling in border towns
The President, underscoring the vulnerability posed on the country by terrorism threats in neighbouring countries accentuated the necessity to make preparations towards any potential invasion.
The need to strengthen the security infrastructure of the state was expressed by the President, stating the need to be on the alert.
"The government recognises the need for a well-resourced and technologically advanced Navy. We have commenced equipping the NAVY with Drones, coastal radars, real-time surveillance and tracking protocols in other to improve maritime domain awareness,"
He also assured the preparations would be extended to Ghana's Maritime borders.
READ ALSO: Center for Security Policy and Research hosts 1st Africa Security Dialogue