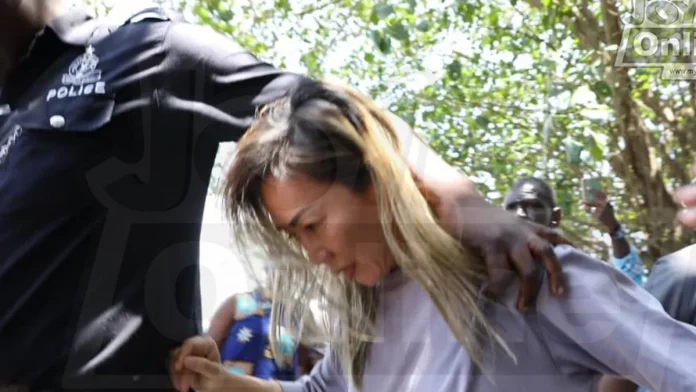 An Accra High Court presided over by Justice Lydia Osei Marfo has dismissed a submission of no case filed by lawyers of Chinese national standing trial for illegal mining related offenses.
Reading her ruling which lasted about 45 minutes, Justice Osei Marfo noted that the state had been able to prove a prima facie for the accused.
Prosecution closed its case on May 3, 2023, after presenting 11 witnesses. Defendant, Aisha Huang, changed her plea of not guilty to guilty on immigration offense of entering Ghana while she had been prohibited from entry.
READ ALSO: We shall prosecute Aisha Huang with the vigour it requires to send a signal – Jinapor
She, however, maintains her plea of not guilty to four counts of undertaking a mining operation without license, facilitating the participation of persons engaged in a mining operation, the illegal employment of foreigners.
She was arrested in 2022 for re-entering Ghana, engaging in illegal mining despite her deportation in 2018 for same.
The case has been adjourned to July 3 for the accused to file witness statements.
READ ALSO: I've been a prisoner twice – Aisha Huang's lawyer explains why his client wept in court over 4th failed appeal for bail
By Laud Adu Asare|TV3|Onuaonline.com