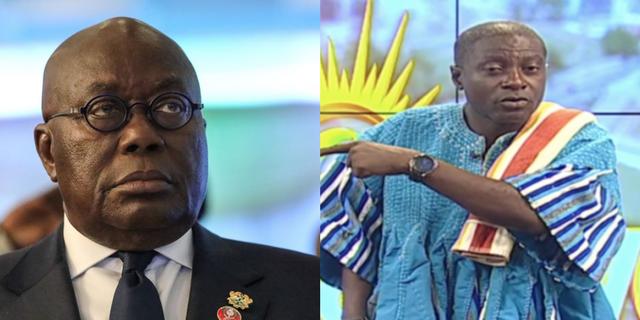 Captain Smart is asking President Addo Dankwa Akufo-Addo if anyone coerced him to become President.
"Who asked you to be President? Nana Addo if I were you I would have resigned," he said Thursday, January 19, 2023.
The host of Maakye on Onua TV/FM was speaking about government's Domestic Debt Exchange (DDE) programme which is to substitute citizens existing bonds for new ones to spread their maturity.
READ ALSO: IBHAG cautions members, others to resist signing onto voluntary exchange of existing bonds with new ones
The DDE is a programme adopted by government as part of the conditionalities for Ghana's bailout from the International Monetary Fund.
Government's decision to include pensions fund in the programme was fiercely resisted by organised labour before it was exempted.
Meanwhile, individual bondholders are also agitating for their bonds to be excluded after government had promised not to add their bonds, but turned around to ask them to sign unto the exchange programme.
Government, however, says he has structured the Domestic Debt Exchange Programme as a voluntary exercise, in order to shield domestic bondholders.
This follows the extension of the deadline for the programme. In a statement issued by the Ministry of Finance, it says government will "use this period to further engage with stakeholders especially individual bondholders to mitigate any adverse impacts; while we all contribute to overcoming our economic challenges."
But Captain Smart, who says the economic turmoil Ghana is facing is as a result of the mess created by the President and his cousin, the Finance Minister, should not be borne by innocent citizens who have toiled to invest their monies for survival.
By Felix Anim-Appau|Onuaonline.com