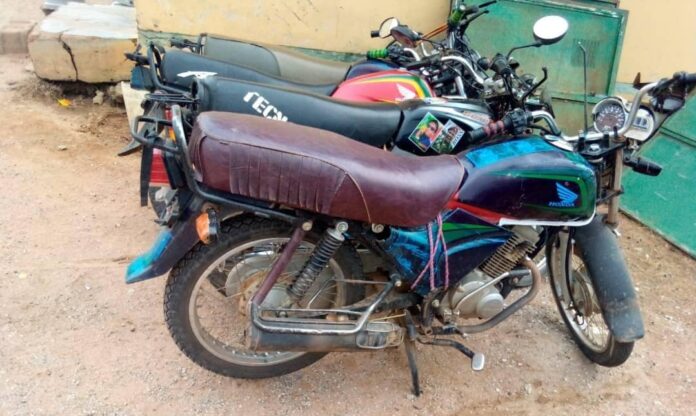 At Koransang in the Suhum municipality of the Eastern region, a 20-year-old Okada rider has allegedly poisoned his 17-year-old pregnant girlfriend.
The deceased, Matilda Dankwa, a recent Junior High School (JHS) graduate, who was in a romantic relationship with the suspect whose name has been given as Akooko, according to the Assemblyman of the area, got pregnant for her boyfriend but refused to terminate it when he asked her to do so.
The Assemblyman has revealed that the suspect came for the deceased with his motorbike on Monday, September 25, 2023, only for her to be found with foam oozing from her mouth few minutes later. Police have suspected that she was poisoned.
The police have deposited the body of the deceased at the Suhum Government Hospital morgue and have commenced investigations to arrest Akooko who has since taken to his heels.
Assemblyman confirms incident
Confirming the incident to the media, Assemblyman for Koransang, Ransford Norvor said "the deceased completed school this year. Her name is Matilda Dankwa. According to an eyewitness, around 4 pm yesterday (Monday), her boyfriend picked her up from home and the news of her death was received within 30 minutes after they left."
"The eyewitness said the deceased was pregnant but her boyfriend wanted her to abort it which she refused so it is alleged that he poisoned her. So only the police can determine that because we can't tell what really happened."
Police investigation
The police are currently investigating the incident and are calling on the public to assist with information leading to the arrest of the suspect.
READ ALSO: 35-year-old woman sentenced to 21 years imprisonment for forcing 4 underaged girls into prostitution