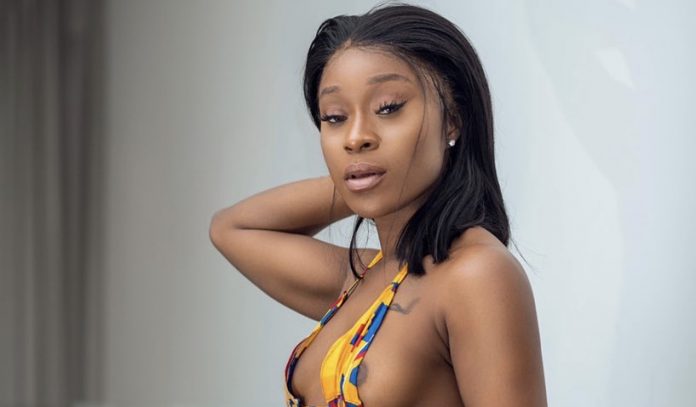 Efia Odo says she's in love – again. The Ghanaian socialite disclosed that her new valentine is pure as they (the boyfriend and herself) have decided on no sex before marriage.
And she only found the man of her dreams when she stopped chasing others for love.
Efia Odo has always been public with her relations, but this one, which she revealed to be about two weeks old, is being kept secret.
The actress cum TV host narrated how toxic her past relationships have been. She mentioned that she didn't even realise settling for less until she began to love herself.
READ ALSO: Is he single? – Efia Odo asks Mohammed Kudus after brilliant display against Korea Republic
"That's why I say you have to love yourself. I was settling for less than what I deserved. The basic thing, this man couldn't even do for me. I was so blinded by wanting love so bad that I was settling for way less than I deserve."
"Stop proposing to men; it's embarrassing" – Efia Odo to women @Efiaodo1 brings the magic of Valentine's Day to life in this romantic interview, spreading joy and happiness to all who experience it.

Watch the full video on 14th February, 2023.#Valentines #3Xtra #TV3GH pic.twitter.com/8NRRywvkar

— #TV3GH (@tv3_ghana) February 13, 2023
About her new man, whom she is looking forward to spending a memorable Valentine's with – which will be a first for her, Efia Odo divulged that she did not go looking for love.
"Don't look for love. Let love find you because I was in that space where I wasn't looking for love. I was done with men.
"But then love found me. So don't go looking for love. Let love naturally find you. Sometimes because you are looking and want it so bad, you have to settle for anything that comes."
Source: 3News.com|Ghana