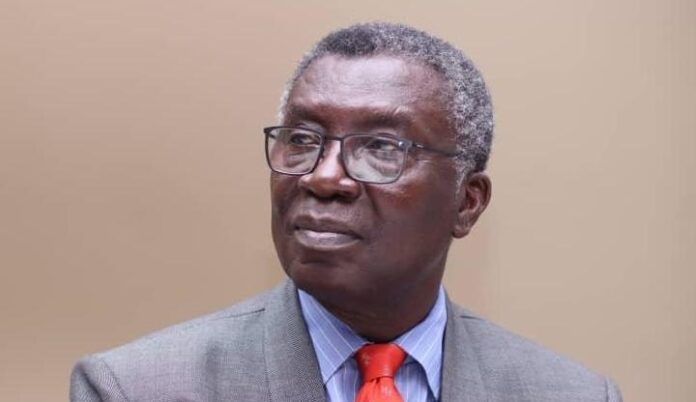 The Office of the Special Prosecutor (OSP) has invited former Minister of Environment, Science, Technology and Innovation, Professor Kwabena Frimpong-Boateng, for investigations.
His invitation follows his report on the dissolved Inter-Ministerial Committee on Illegal Mining (IMCIM) which cited some corruption and corruption-related activities.
The astute heart surgeon's invitation will also bothers on his alleged involvement in the missing of some 500 excavators as well as the involvement of Symphony Limited, the company owned by his son, in illegal mining.
Prof. Frimpong-Boateng has since been granted GH¢2 million bail after his purported arrest.
A Tuesday, May 2, 2023 release from the Office of the Special Prosecutor had Kissi Agyebeng promising to take "necessary action" against all those cited in the IMCIM report authored by Prof. Frimpong-Boateng.
READ ALSO: NDC wants bi-partisan probe into Frimpong-Boateng's IMCIM report
"The OSP welcomes the calls for action and investigations and it assures the public and civil society that its investigation is ongoing and far-reaching and it also covers the matters raised in the report published by the head of the dissolved IMCIM," the Office said in its statement last month.
"The OSP will take necessary action against all persons deemed culpable of corruption and corruption-related offences in the mining sector."
The Office had in October, 2022 announced its resolve to probe suspected corruption and corruption-related offences in the illegal mining sector.
The invitation to Prof. Frimpong-Boateng is for him to serve as a witness and again a party of investigations as equal allegations have been levelled against him.
READ ALSO: Special Prosecutor reacts to calls by public to probe Frimpong-Boateng's IMCIM report