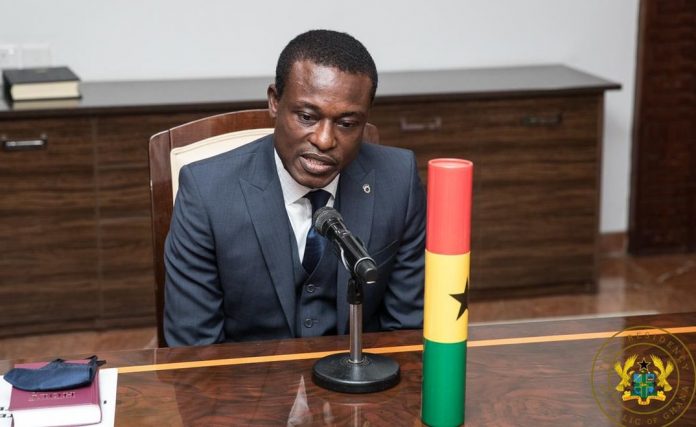 The Office of the Special Prosecutor (OSP) says it "welcomes the calls for action and investigations" into the erstwhile Inter-Ministerial Committee on Illegal Mining (IMCIM) report from Prof. Kwabena Frimpong-Boateng.
The OSP says "its Investigation is ongoing and far-reaching and it also covers the matters raised in the report published by the head of the dissolved IMCIM" according to a statement issued Tuesday, May 2, 2023.
The OSP on October 10, 2022 made a publication of some ongoing investigations in its outfit involving corruption and corruption related activities in the galamsey sector.
"It was stated that the investigation targeted the activities and expenditure of the dissolved Inter-Ministerial Committee on Illegal Mining (IMCIM), especially in respect of the seizure and management of excavators, machinery, road vehicles, and gold nuggets and officials of the Ministry of Lands and Natural Resources, the Forestry Commission and other public officials and private persons.
READ ALSO: [VIDEO] Prosecute Wontumi, Sir John gave you the evidence – Captain Smart fires Akufo-Addo
READ ALSO: Stop attacking the Special Prosecutor for doing his job – GII Programmes Manager
"The OSP acknowledges the recent calls for action and Investigations into these matters by the public and civil society following the publication of a report on parts of these matters authored by a former Minister for Environment, Science, Technology & Innovation and head of the dissolved IMCIM," the statement indicated.
It added "the OSP will take necessary action against all persons deemed culpable of corruption and corruption-related offences in the mlnlng sector."
Calls became rIfe for the intervention of the OSP into the issues that were raised in the 37-page report handed the Chief of Staff in March 2021 by the Prof. Frimpong-Boateng.
Political Scientist, Prof. Ransford Gyampo, on TV3 the Talking Point made similar call aside private legal practitioner, Martin Luther Kpebu.
The National Democratic Congress for instance has also called for a bipartisan probe into the allegations being made in the said report.
READ ALSO: NDC wants bi-partisan probe into Frimpong-Boateng's IMCIM report