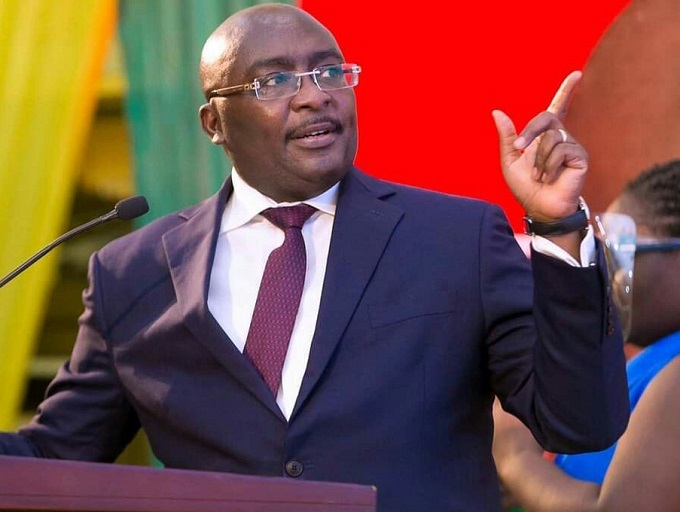 When Alexander Pope, an English poet, wrote in his Essay on Criticism that, 'A little learning is a dangerous thing; Drink deep or taste not the Pierian spring', he meant people should read widely.
He held the view that a little learning is a dangerous thing, because it can lead one into thinking that he or she knows it all when they, in fact, know very little. Reading widely would therefore help gain adequate knowledge for one to succeed in life. Clearly, the essence of this statement is to caution against the consequences of not having enough knowledge.
However, when it comes to other aspects of life, it can be viewed as a cautionary statement for persons who have the tendency to be haphazard in their approach to dealing with issues. For such people, the advice is to stay away or get involved fully- Drink deep or taste not…
Having observed keenly over the years, I have come to the conclusion that Ghanaian politicians usually drink deeply from the cup of power the moment they taste it. That is good, I guess. Unfortunately, evidence on the ground does not lend credence to the supposed goodness of their deep drinking from the cup of power. What we see is a case of mere self-actualization on their parts.
Why do I say so? Available information, especially, from Prof. Kwamena Awhoi's book- Working with Rawlings- is that the late Prof J.E.A Mills was going about his tax law lecturing and revenue gathering at the Value Added Tax Secretariat when late Prez Jerry John Rawlings introduced him to politics.
From the narrative, Prof Mills initially resisted the call but gave in eventually. After tasting it, he expectedly drank deeper. So deep that he got 'intoxicated'. So much so that he went on to contest and became a substantive president. And although we could all see his failing health, he insisted that he was as fit as a fiddle. In that nasal tone that he became associated with before he passed, the law lecturer quipped in Fante, "wosi me yar, na nso me nyar"- they say I am sick but I am not. Obviously, he could not solve Ghana's problems in the three and half years that he was president.
If my memory serves me right, ex-president John Dramani Mahama (JDM) was said to be on the verge of travelling abroad to further his education when Prof Mills asked him to become his running mate. JDM had tasted politics earlier and seemed to have had enough hence decided to quit.
However, the prospects of becoming the second most important person in the country (Vice President of the Republic of Ghana) was too alluring to resist. He joined forces with Prof Mills and they won. After Prof. Mills' death, he became the substantive president, luckily. He did his bit, but our woes continue.
The late Alhaji Aliu Mahama's story is quite interesting. From what has been told, he was sent by ex-President J.A. Kufuor (JAK) to convince someone to accept the offer of running mate. That person refused and when he returned to brief JAK on the outcome of his mission, Alhaji Aliu was granted the privilege. He grabbed it with both hands.
Having tasted political power as Vice President, Alhaji Aliu Mahama sought to drink deeper by vying for the presidency. He was rejected by the delegates. The refrain then was – "Nana y3 nim wo fre tete"- It is Nana (Akufo-Addo's) turn. Whether or not that spiteful treatment by the NPP delegates, has anything to do with his death barely four years later is unclear. Losing elections can be really painful. JDM can attest to that.
The story is the same for current Vice President Dr. Mahamudu Bawumia. Like all his predecessors, as alluded to above, he was 'sitting his somewhere' when he was drafted into politics.
Dr. Bawumia's foray into politics
Growing up, I had this statement thrown at me a couple of times- "You are very lucky." Each time it happened, I felt that my efforts in achieving whatever feat attracted that remark had been downplayed. So, I looked up for the meaning of the word, luck. This is what I found- "success apparently brought by chance rather than through one's own actions." I disagreed. Then I found another one – "Luck is what happens when preparation meets opportunity" – Roman philosopher Seneca. I said eheh! This is more like it.
Justifiably so, because at the time then candidate Akufo-Addo asked him to become his running mate, Dr. Bawumia was the Deputy Governor of the Bank of Ghana. Before then, Dr. Bawumia worked as a lecturer in Monetary Economics, and International Finance at the Emile Woolf College of Accountancy in London, England from 1988 to 1990. These feats, he achieved through hard work, not luck. Sad to say though, that among his achievements as Deputy Governor of Bank of Ghana is the redenomination of the Cedi which, in my opinion, has contributed partly to bringing us where we are today.
According to a former classmate of mine at GIMPA, now Vice President Bawumia resisted the offer of running mate initially. He accepted it only after a high-powered delegation from the NPP and his family convinced him to. The evidence of how deeply he has drunk from the cup of political power is the subject of this piece.
Having accepted to run on the ticket with candidate Akufo-Addo in the 2008 elections, Dr. Bawumia used his lecturing abilities through town hall meetings to convince the electorate to retain the NPP in government. They lost that election. During the 2012 election campaign, he continued with his lectures. By this time, the supposed floating voters had become convinced that he could help flagbearer Akufo-Addo to turn the fortunes of the country around if given the opportunity.
Then came the 2016 elections and Dr. Bawumia became the talk of the town and the favourite of all NPP delegates. At various fora, he will break down the economic challenges confronting the country to the understanding of even the man on the streets- "If the fundamentals are weak, the exchange rate will expose you," he propounded. He seized every opportunity to describe the then JDM administration as incompetent. So much so that every objective-minded Ghanaian who witnessed the goings on, believed him.
Unfortunately, all the late Vice President Amissah Arthur, then Vice President, could do was to christen Dr. Bawumia as 'Walewale Adams Smith'. In the end, the incompetent tag stuck and contributed largely to the humiliating defeat of the then incumbent government during the 2016 elections.
Needless to say that the mouth-watering promises that Dr. Bawumia and other members of the campaign team made on numerous platforms helped – One District, One Factory (1D1F), Planting for Food and Jobs (PFJ), One Village, One Dam (1V1D), One Constituency, One million Dollars (1C1MD) etc, they touted.
'It is Possible – Bawumia Must Win (BMW)'
Currently, Dr. Bawumia is in his 7th year as Vice President of Ghana. He is the Head of the Economic Management Team (EMT). Sadly, many Ghanaians say they cannot see the head and tail of the economy. 'Times are hard' is the refrain in town. That is to put it mildly, considering the fact that we are before the International Monetary Fund (IMF) for a bailout and other bilateral donors for debt restructuring.
This notwithstanding, the old TAMASCAN still has the urge to want to drink further from the cup of political power. He has not declared his intention officially. Actually, when asked in a recent interview whether he will contest in the 2024 election, he responded that he is focused on helping President Nana-Addo-Dankwa Akufo-Addo (NADAA) to revamp the economy.
I believed him, until I saw that video of ministers of state at what looked like a party, chanting BMW, BMW-Bawumia Must Win!!! Then on Tuesday 4th April, 2023 the 'Walewale Adams Smith' posted on his Facebook wall – 'It is possible', accompanied by an image containing the Ghana and New Patriotic Party (NPP) flags.
Subsequently, on 8th April, 2023, Dr. Bawumia was reported to have been joined by over one hundred thousand supporters and sympathizers of the NPP to embark on a historic Health Walk-in Kwahu as part of the Easter celebration. The Vice President is reported to have urged the party faithful to rally behind the government to preach the good policies it has implemented. The NPP's General Secretary, Justin Frimpong Koduah (JFK) and other party bigwigs were said to have been part of the exercise.
Also, on Wednesday May 3, 2023, it was widely reported that he had a meeting with members of the Majority Caucus in Parliament to court their support in his bid to become the flagbearer of the NPP for the 2024 presidential election. The latest is that, it is only a matter of time and venue for Dr. Bawumia to declare his presidential bid.
If it is the case, as my friend told me, that Dr. Bawumia was virtually forced to accept the running mate slot in 2008, why then would he want to be president? I can only say that having tasted political power, he wants to drink deeper.
But if the current state of the economy is evidence of what this renowned holder of Ph.D. in Economics is capable of, why else would he nurse the desire to be president, if not for mere self-actualization?
Why Bawumia must bide his time
As a Ga, I developed a special respect for former Minister for Justice and Attorney-General, Nii Ayikoi Otoo when unlike most lawyers would do, he apologized to the Supreme Court on behalf of his client, the late Sir John, when the latter was charged with contempt by the apex court. That was during the hearing of the election petition in 2013.
He did not just apologise, he jokingly attributed his clients' alleged disrespect to the highest court of the land to 'Gbeshie'- the Ga word for inexplicably errant behavior. The result was that the tensed atmosphere in the court room simmered down and, in the end, the late former General Secretary of the NPP went away with a mere warning.
What this indicates to me is that Nii Ayikoi Otoo is a strategic thinker. Thus, when I heard him say on Joy FM the other day that Dr. Bawumia should bide his time with regard to the quest to drink more deeply from the cup of political power, I paid attention.
"Nobody is saying that the Vice President is not a good material but, in a tradition, and going by what we have seen, all we are saying is that he can also bide his time. After all, the statistics have shown that the Vice President is not yet 60," he explained.
According to the former Ghana's High Commissioner to Canada, the party has a tradition which makes it the turn of former Trade and Industry Minister, Alan Kyerematen. Read him, "The Vice President may have the resources and the rest, but getting to the end, people who know the tradition will tell the delegates to take the money and 'chop'and do the right thing."
In addition to these words of advice from the current acting President of the Gadangbe Council, I believe the fate suffered by the late Alhaji Aliu Mahama should serve as a lesson for Dr. Bawumia. Chiefly because, history repeats itself.
More importantly, as someone who holds the belief that image is everything, I think the Vice President has lost it all. Indeed, I was shocked when I heard, and subsequently saw, that upon typing the question- Who is the greatest liar in Ghana? into the Google browser, the name that comes up is, Dr. Bawumia. You can try it.
As for those chanting BMW!, my experience in life tells me that they are doing so because of their selfish interests. They fail to present things objectively to Dr. Bawumia. And Samira too. Otherwise, they would have told him to go away from all the disaffection that the prevailing economic situation has engendered towards him. At least until the next election cycle.
It's time to go
Evidently, from a non-partisan point of view, this is not the time for the NPP to entrust its fortunes in the candidature of Dr. Bawumia. Not because he is unqualified, but the odds are against him.
Actually, it seems to me from what I hear on the streets and in intellectual discourses, that the NPP itself has lost face with the floating voters, who truth be told, seem to have been left in a dilemma as the National Democratic Congress (NDC) has given every indication that they are bringing back JDM.
It is this high possibility of a JDM return that is giving the BMW campaigners the impetus to pursue their dream. That is why if I get the opportunity, I will tell JDM to also tarry a while. A breath of fresh air is what we need under these suffocating economic circumstances, don't you think?
Ta – That's goodbye in Australian.
Let God lead! Follow Him directly, not through any human.
The writer is the author of two books whose contents share knowledge on how anyone desirous of writing like him can do so. Eric can be reached via email [email protected] or Tel-0244679575.