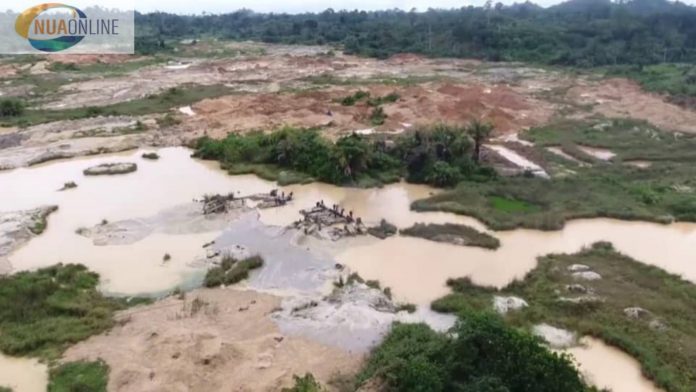 Though Ghana produced a record 1.4m tonnes of cocoa beans in the 2020/21 season, the country is likely to miss out on its production target this year.
Several acres of farmland are being lost to illegal gold mining locally referred to as galamsey.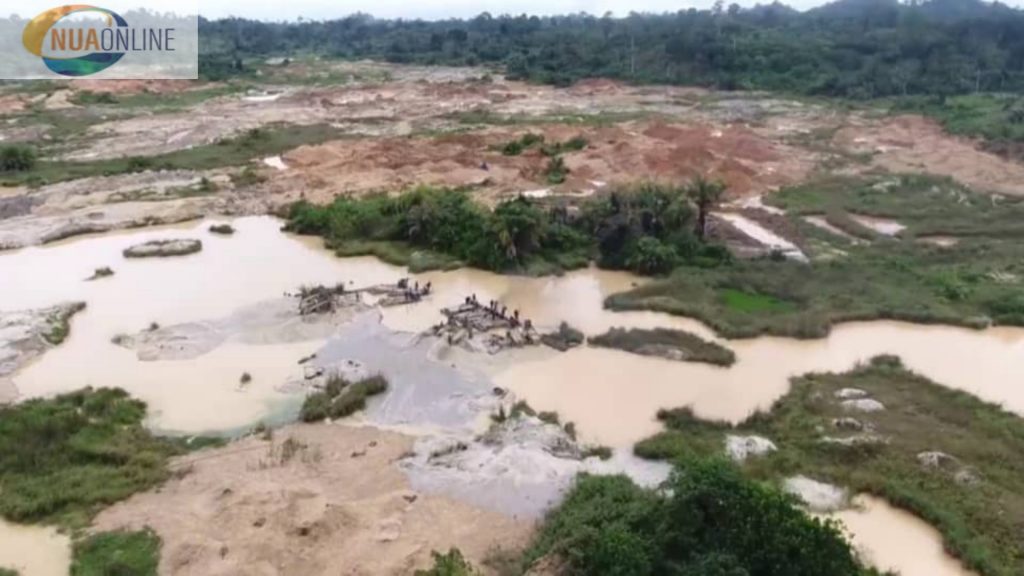 Ibrahim Abubakar visited Kunsu; one of the largest cocoa growing areas in Ashanti region which has in recent time become a hub of illegal mining.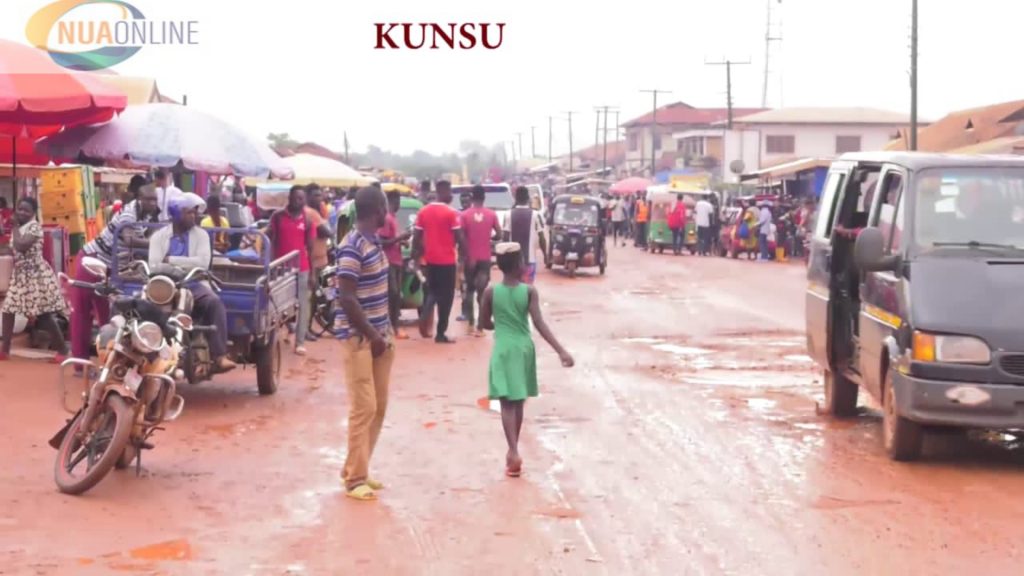 Just a year ago, this bare land was littered with cocoa. But today, it has been ravaged by the hunt for gold by illegal miners.
Several cocoa farms in the Kunsu traditional area have suffered same fate.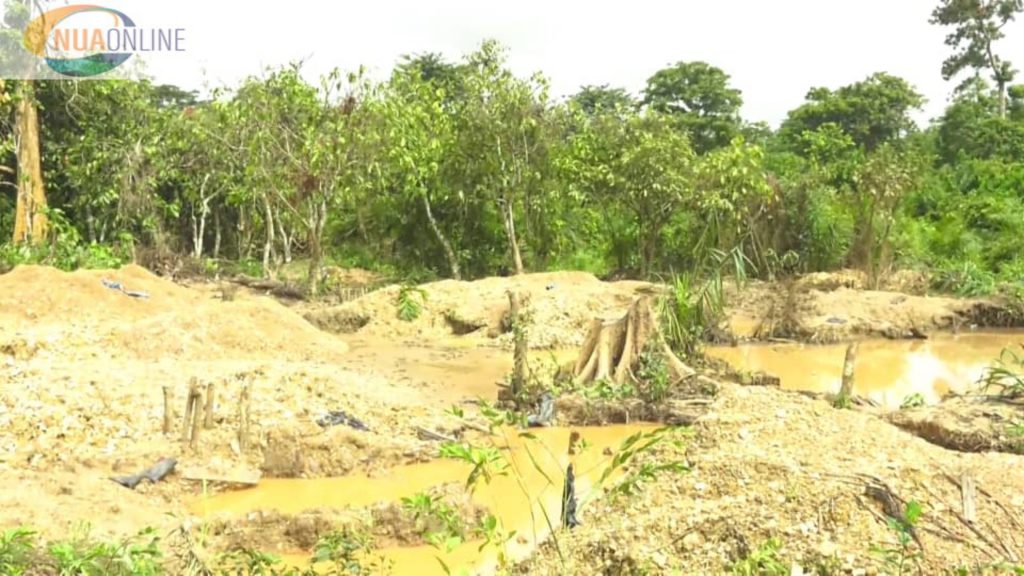 It is common to see illegal miners digging and scavenging for gold when you walk through several cocoa farms in the area.
Akwasi Fordjour has been growing cocoa for the past 20 years.
Proceed from the cash crop has been his main source of income until now.
But the father of six has leased part of his farmland to galamsey operators.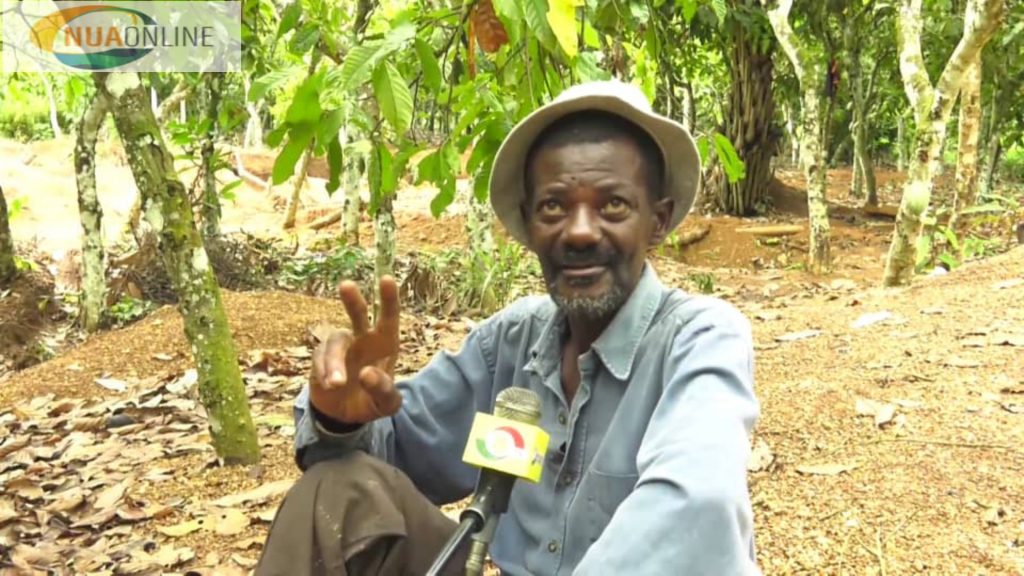 "I took about 30,000 cedis from the portion that I leased to the miners in just two months. I've used the money to build two rooms at Wadie Adwumakaase. But I've worked for the past 20 years as cocoa farmer without even buying a plot of land. So I will prioritize gold over cocoa".
The 62-year-old appears unperturbed cutting down his cocoa trees.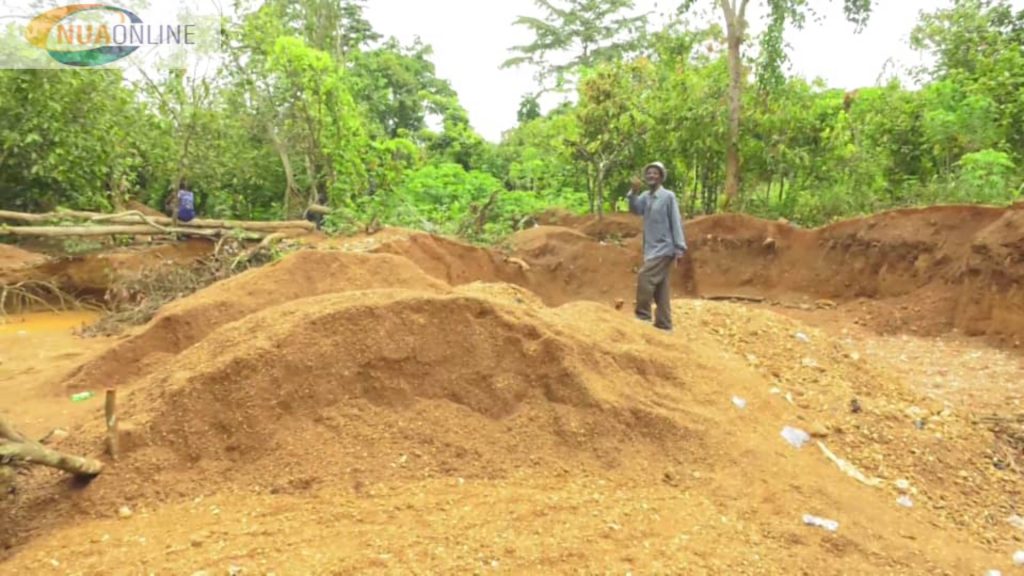 "Government can never stop galamsey in this country. This mining has given me more money so I don't mind cocoa for money. I'm even cutting down the cocoa trees because it is my own property. Nobody can stop me," he added.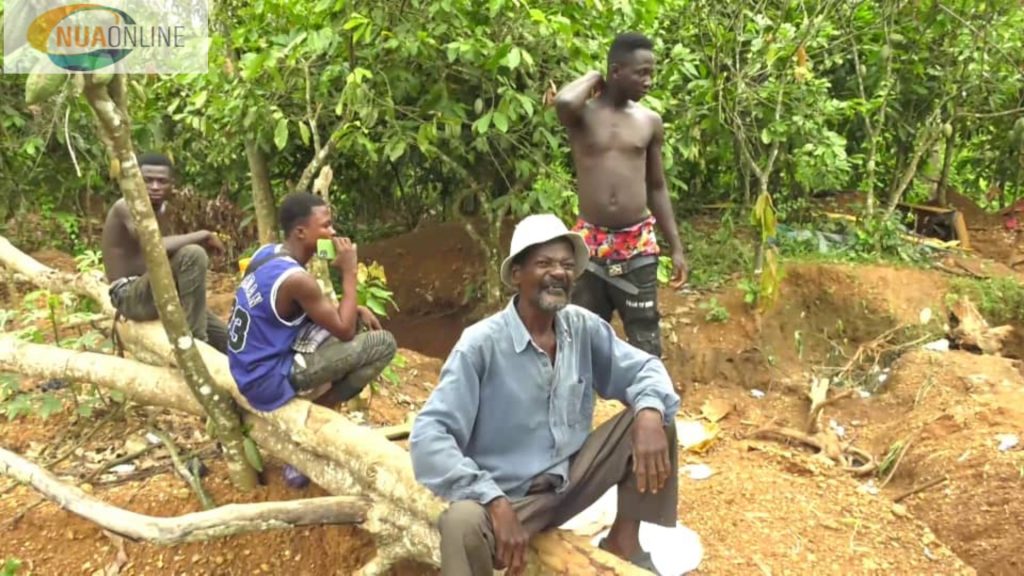 Akwasi Fordjour is among many farmers who have sold their cocoa farms to these miners.
Between 2019 and 2020, around 19,000 to 20,000 hectares of cocoa farms across the country were destroyed by illegal miners, according to a recent Cocobod report.
Gold miners targeted major cocoa-growing towns in Ashanti, Eastern, Western and Western North regions.
Eric Addai Kusi, a miner, explains the means they use to get the farmland from the farmers.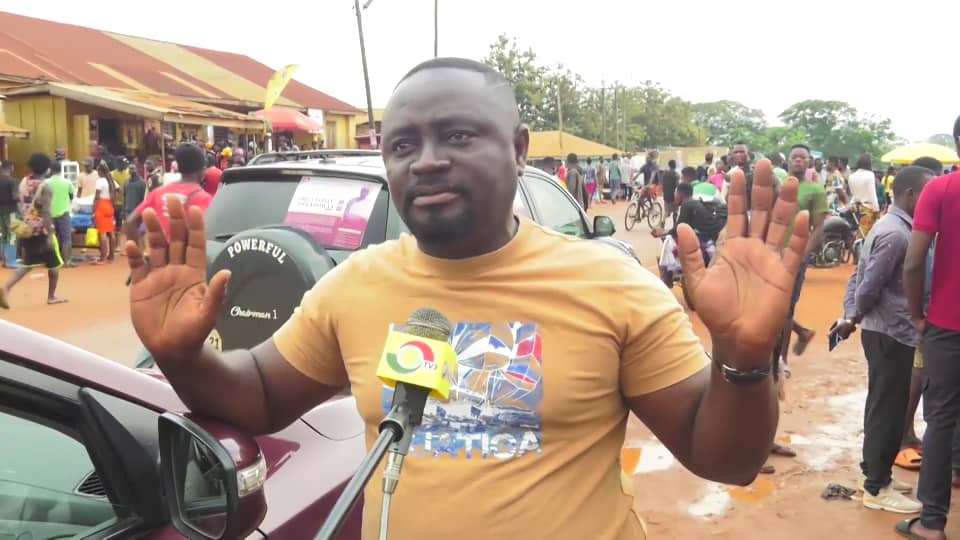 "Every cocoa farm we work on is being sold by the owner. We don't use force to take anyone's farmland. We just do everything possible to convince the owner to sell the farm to us by giving him more money if we realize there is gold there. We sometimes go the extra mile to get the land by diverting a water body to destroy the farm. Galamsey will never collapse"
According to the International Cocoa Organization's April cocoa-market report: 'The 2021/2022 cocoa season is heading towards a world deficit of approximately 181,000 tonnes, mainly due to a shortfall in the Ghanaian production.'
67-year-old Nana Kwasi Poku, a cocoa farmer, fears cocoa production will drop drastically in the coming years if measures are not put in place to prevent farmers from selling their farmland to the miners.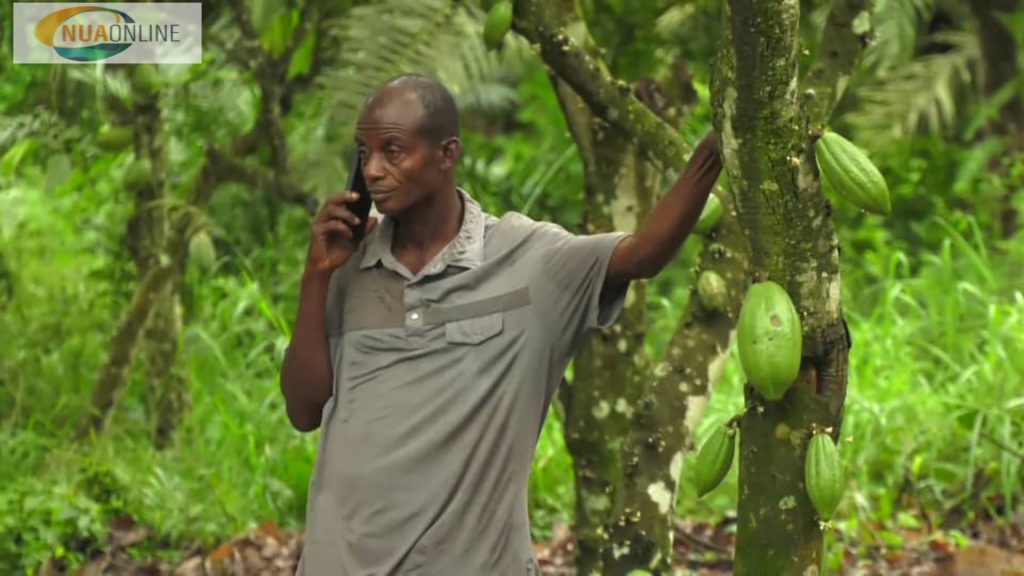 "I've done cocoa farm for close to 40 years. But I cannot boast of having 4,000 cedis. So if someone offers 50,000 cedis to take over the farm, why shouldn't I give it to the person.
"If government does not restrategize and put in place measures to make the farming lucrative, cocoa production will decline drastically in the coming years"
Kunsu has now become the hub of galamsey with thousands of youth from across the country moving there on daily basis to engage in the mining activity to generate some income.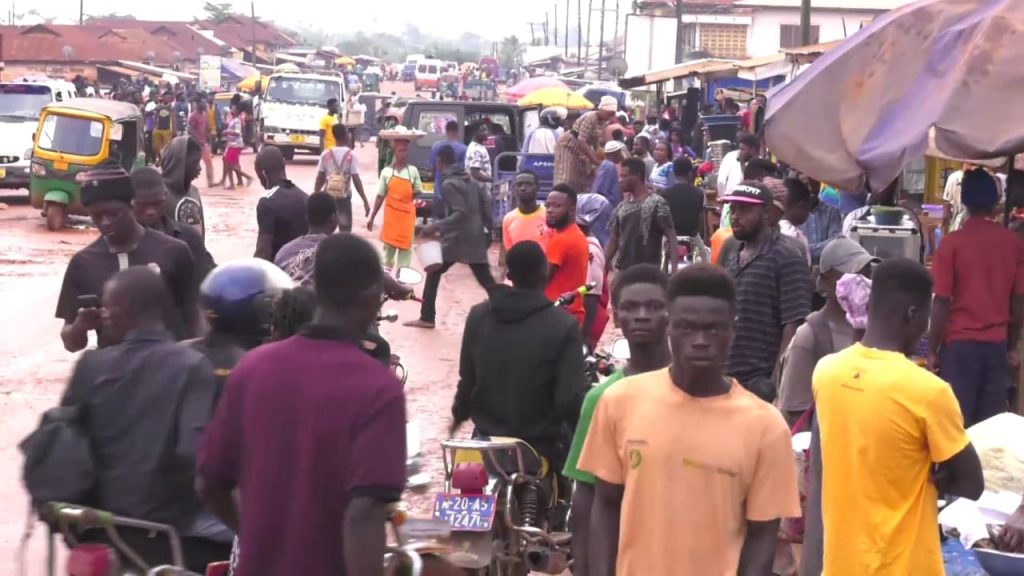 "I joined the illegal mining to earn some money and start my footwear production business. As soon as I get the capital I require, I'll quit the mining work", Yaw Osei, an illegal miner noted.
Already, cocoa output dropped 34% in the first six months of the season, compared with the same period last year, according to a report by Cocobod.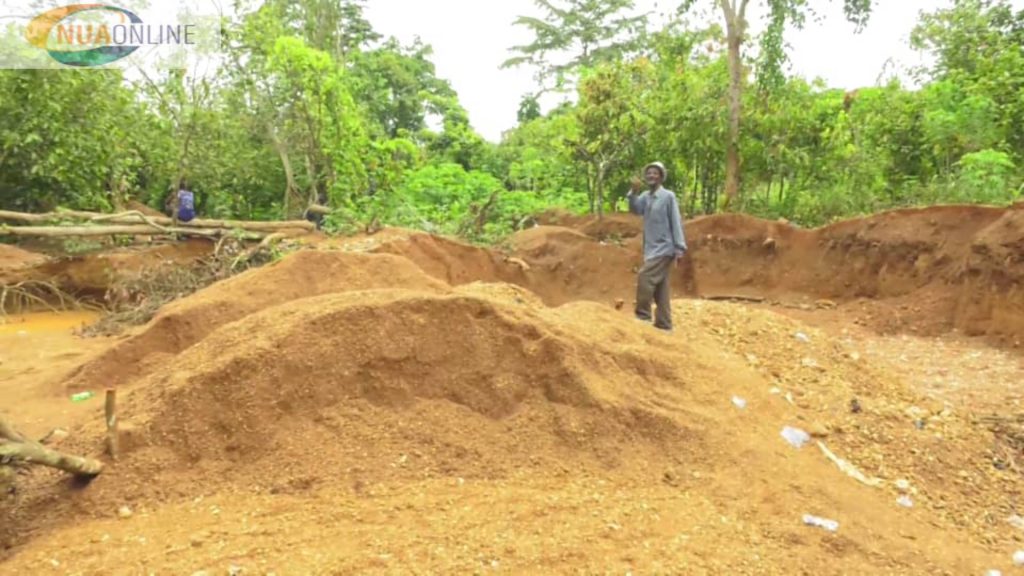 This means Ghana risks losing proceeds from its main cash crop and chief agricultural export, cocoa, if galamsey activities linger on.
The sad reality is that, cocoa cannot compete with gold in the Kunsu area.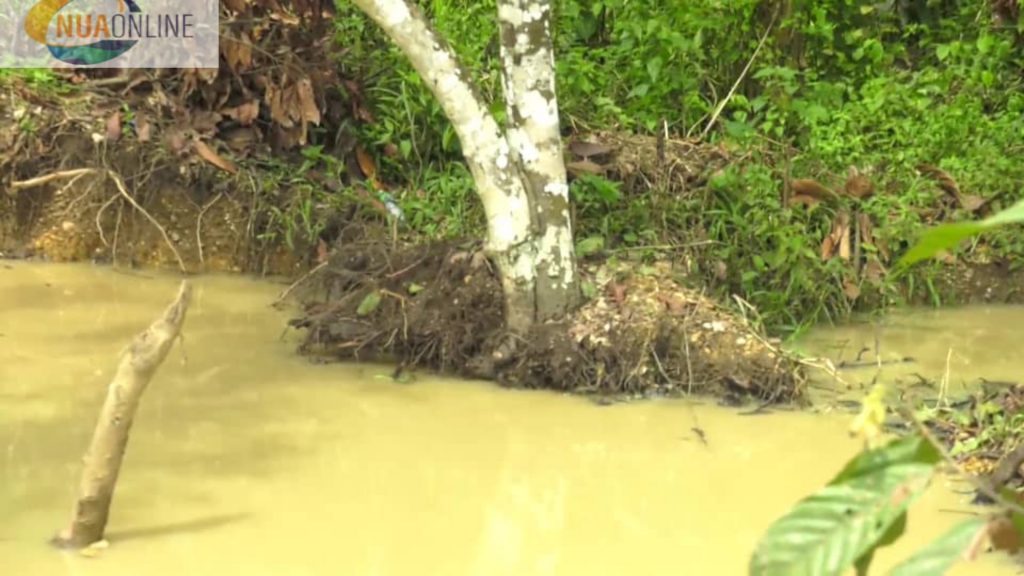 By Ibrahim Abubakar|AkomaFM|Onuaonline.com