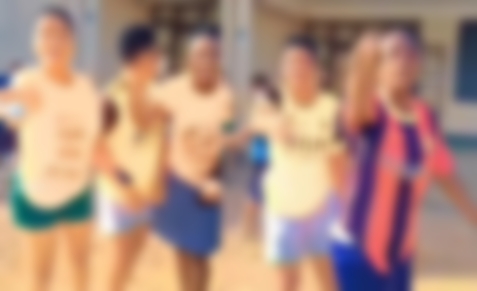 The Ghana Education Service (GES) has sacked 8 students of the Chiana Senior High School in the Kassena-Nankana West District of the Upper East region for insulting President Addo Dankwa Akufo-Addo.
A letter to the parents of one of the students explained that her conduct was "considered very undesirable and contrary to the acceptable standards of conduct generally required of any student in our Educational system in Ghana."
The GES admonished the students to use the dismissal as "a major turning point in her life to bring the desired change in her behaviour and attitude towards life."
READ ALSO: C/R: Asst. Headmaster shot whilst defecating near teacher's bungalow at Ekumfi Akra
Earlier, the GES apologized to the President on behalf of the school and the students.
"Management of the GES wishes to extend our sincere apology to the President and the general public on behalf of the students and the school," the GES said in a statement released on Monday November 14.
The GES described the act as "unfortunate", adding that it is "against every educational and moral principle of our society."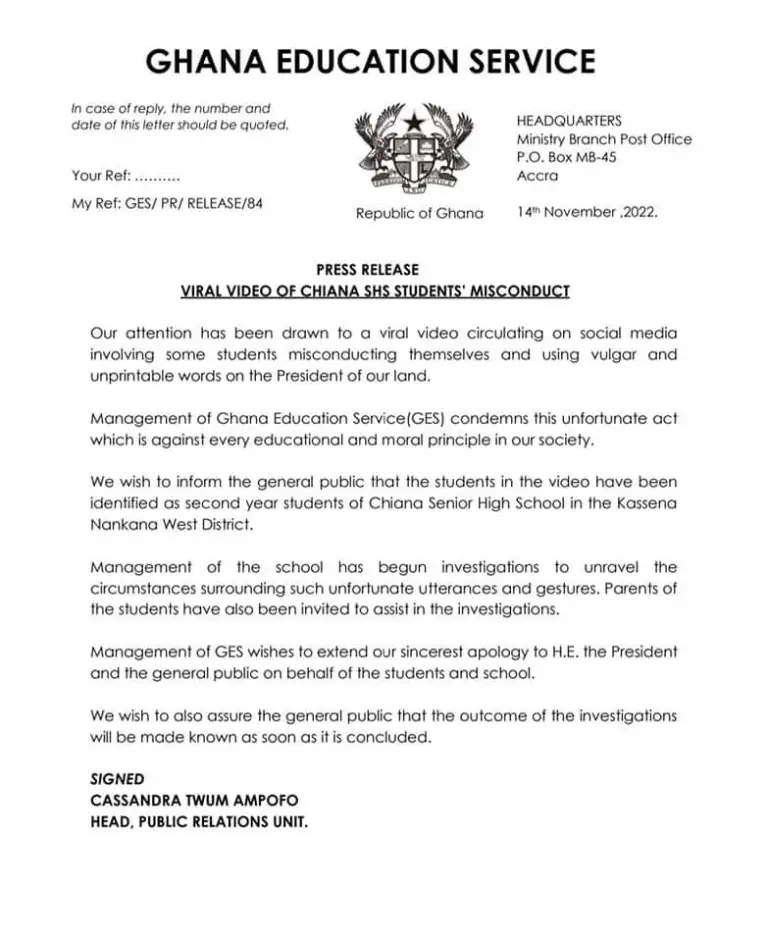 Source: 3News.com|Ghana