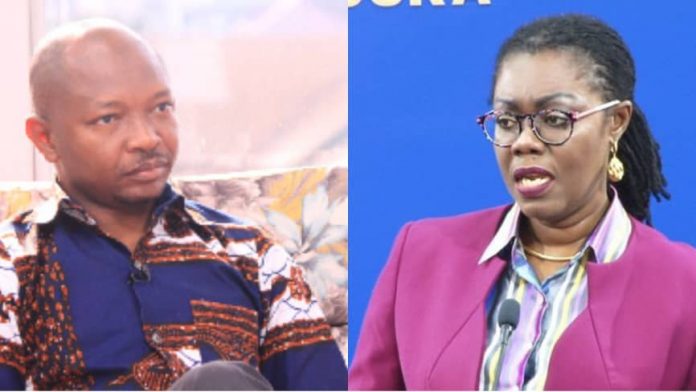 A group, Concerned Mobile Network Subscribers, have described the GH₵5.00 surcharge by the Communication Minister on its SIM registration App as illegal.
The Network says there are procedures that ought to be followed before such decisions are effected, and expects the Minister who is a Member of Parliament to know better.
In a response issued and signed by its convenor, a former Member of Parliament for Kumbungu, Ras Mubarak, it says until Parliament approves of such charges, it would be unconstitutional for the minister to take such fees.
It has also described the move as a means to disincentivise many from undertaking the re-registration.
"…Also disappointing was the Minister's indication that a 'SIM Registration App will be available for download on both android and IOS' this week and that 'each registration via the app will be subject to a 5 cedi surcharge'."
"This surcharge as announced by the Minister would be illegal if collected. The Minister has been an MP for some time and should know what ought to be done to impose fees or charges. She has not sought parliamentary approval and has no authority to impose fees or charges without parliamentary approval.
The Network further sees it disappointing for government to impose illegal charges on the struggling citizenry at the time of economic meltdown where several governments are rather providing relief packages for their citizens. They called on the minister to reverse the charges.
"Secondly, at a time of an economic meltdown where serious governments all over the world are giving their citizens relief packages to ease the burden of the recession, it is disappointing that the Minister will seek to illegally impose further burden on the already struggling Ghanaian public.
"We call on her to abandon this insensitive announcement to illegally impose a surcharge of GH₵ 5 on Ghanaians," the statement indicated.
Minister of Information and Digitalisation, Ursula Owusu-Ekuful, during her announcement for the extension of the SIM card re-registration Sunday, July 31, 2022 said "the SIM Registration App will be available for download on both android and IOS this week barring any unforeseen circumstances. Each registration via the app will be subject to a 5 cedi surcharge."
By Felix Anim-Appau|Onuaonline.com