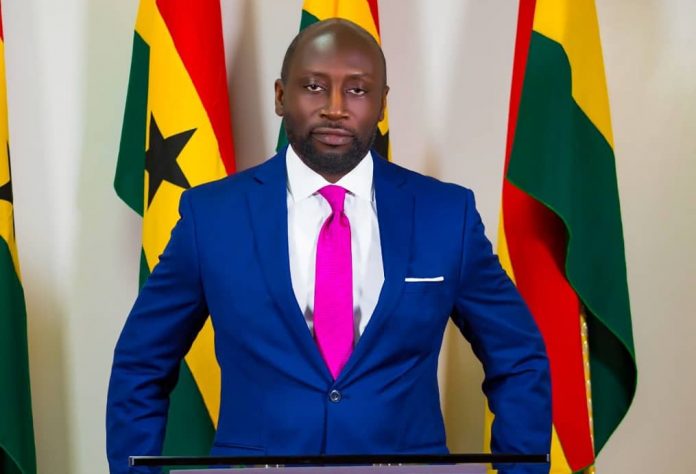 2024 Independent Presidential Hopeful, Kofi Koranteng, has said animals have become more reasonable than Ghanaian leaders.
He asserts the manner with which politicians manage the country defies natural order, considering how priorities of the citizenry has been compromised on the alter of folly.
Mr. Koranteng's comments come on the back of an abandoned Power Barge established by John Agyekum Kufuor before exiting office in 2008.
The power barge is currently being used as scrap metal instead of producing power for residents in the Western North and other parts of the Western Regions.
Mr. Koranteng, who wept in the studios of Onua TV after seeing visuals of the power barge Tuesday, July 5, 2022 said it was time Ghanaians bundled the NPP and NDC and sought a new leadership that will prioritise the interest of the citizenry.
He said country will continue to suffer bad leadership until the citizens realise the current political dispensation has nothing good to offer Ghanaians.
"The intuition to think as humans that separates us from animals has been lost and we are now below animals.
"We need to throw these two political parties, NPP NDC somewhere because they have nothing good to offer us. This [Power Barge] is there and people are unemployed. We just wasted money and we are going to the IMF. The NDC took us to IMF, the NPP took us to IMF so Ghanaians, we should know these people have nothing good for us," he said.
Kofi Koranteng is a US-based Ghanaian medic who contested for the 2016 presidential elections as an Independent candidate. However, the Electoral Commission disqualified him and some others in the 2020 polls.
But he says the antics of the Commission is not going to dim his vision for Ghana, hence, his intention to contest the presidency in the 2024 general elections. He is a regular panelist on Onua TV/FM's morning show, 'Maakye' on Tuesdays.
By Felix Anim-Appau|Onuaonline.com|Ghana