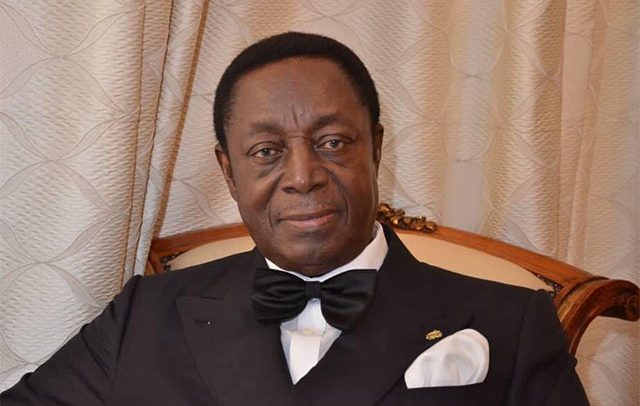 Government is negotiating with the owner of UniBank, Dr. Kwabena Duffuor, to be given 40% shares of Consolidated Bank Ghana, broadcaster, Blessed Godsbrain Smart, has alleged.
He says the offer is meant to make him withdraw his judgement debt suit against government for the collapse of UniBank during the financial sector cleanup in 2018.
"Government is now negotiating with Kwabena Duffuor to give him 40% of CBG. I am saying it. Take me for my words. Ken Ofori-Atta said we'll arrest, prosecute and jail the owners, but who has been jailed? I told my soul that I'll never work with CBG because it's a fraudulent political bank.
"When Duffour [UniBank] takes over their buildings, where would CBG be? UniCredit was [more or less] a subsidiary of UniBank and UniCredit now have their license after going to court. If he [Duffour] doesn't agree for the 40%, CBG is collapsed. And now Royal, Capital, UniBank are all in court," he emphasised.
Some nine local banks, 23 savings and loans companies, 347 microfinance institutions, 39 finance houses and 53 fund management companies have been closed down since 2017 under president Addo Dankwa Akufo-Addo in a financial sector clean-up exercise.
Two banks, UT Bank and Capital Bank were first taken over by GCB Bank in a purchase and assumption agreement.
Seven others, the Sovereign Bank, Beige Bank, Premium Bank, The Royal Bank, Heritage Bank, Construction Bank and UniBank, had their licenses revoked and placed under the Consolidated Bank Ghana.
As a result of the banking sector reforms, the Bank of Baroda willingly folded up and exited.
Also, six banks merged. First Atlantic Merchant Bank Limited and Energy Commercial Bank merged into one; Omni Bank Ghana Limited and Sahel Sahara Ghana merged, and First National Bank and GHL Bank Limited also merged.
Mr. Smart speaking Thursday, July 28, 2022, on Maakye wondered why government didn't see reason to resuscitate the banks at a cost of GH₵ 9.7 billion but wasted over GH₵20 million to engage in what it calls a financial sector clean up.
By Felix Anim-Appau|Onuaonline.com