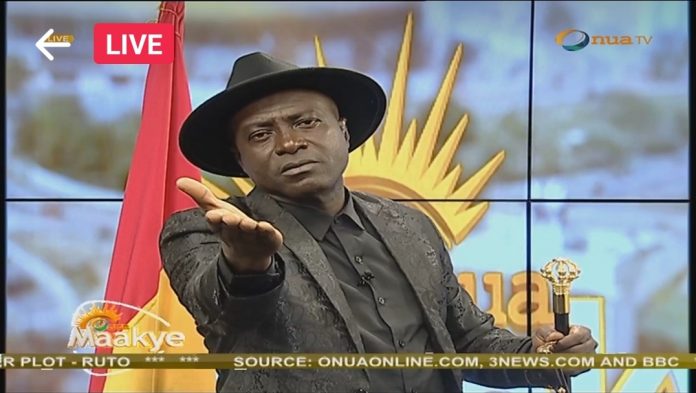 Broadcaster Blessed Godsbrain Smart, host of Maakye on Onua TV/FM has said he is tired of turning over his work stations in the media industry.
Captain Smart as he is known in the media says the rumours making rounds about him leaving Media General to other stations is a falsity.
READ ALSO: I'm not advising panic withdrawal but if you have any bonds, go and withdrawal – Captain Smart
However, he says should there be a reason for him to even go back to any of his previous stations, that would be Fox FM in Kumasi.
"I am tired! I am not going anywhere. I'll rather be a cleaner here (Media General) than to go to the forest. Even if I were to go to any of my former stations, it would be Fox FM," he disclosed.
Meanwhile, he reiterated his readiness to produce more daring stories in 2023 irrespective of the outcome.
He had asked government during the Christmas holidays to build a police station at Media General premises since it would be tiring for the security agencies to be coming over to his workplace to arrest him.
READ ALSO: It would be better to build me a cell at Media General – Captain Smart tells state security agencies
Rumours were rife after the Christmas break that Captain Smart was returning to his former station from where he came to Onua TV/FM when he had not resumed work.
This, is what the presenter says is not true.
Source: Onuaonline.com|Ghana