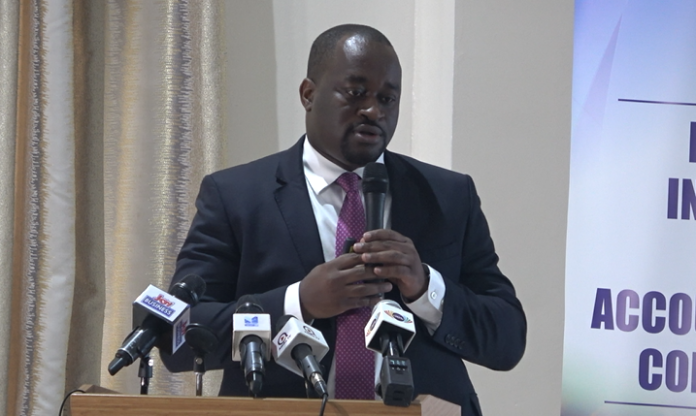 Despite the downturn of Ghana's economy being influenced by some external shocks per the IMF report, same document acknowledges there have been preexisting fiscal and debt vulnerabilities that have partly accounted for the problem, Economist and Financial Risk Analyst, Dr. Theo Acheampong, has averred.
He has therefore advised government to take retrospective account of its actions and inactions that constituted the mess Ghana has been engulfed in rather solely blaming the Covid-19 pandemic and Russia's invasion of Ukraine, the former, which many have said was rather a blessing to the state in terms of the revenue government acquired.
Speaking with Alfred Ocansey on the Key Points Saturday, May 20, 2023, Dr. Acheampong was more concerned about the incessant eurobonds the Ken Ofori-Atta-led Finance Ministry has raised over the years without recourse to its ramifications on the performance of the economy.
"Hon. [Fuseini Issah] talking about the fact that it is Russian Ukraine war that in essence is largely attributable to where we are, I genuinely think we need some humility from the government to acknowledge what brought us to where we are because in the 110 e-page document, you quoted a portion that says that there have been large external shocks but before that there were preexisting fiscal and debt vulnerabilities. We have been on a debt borrowing bench that whole time since about 2017, taking one eurobond after the other and other commercial loan facilities. So we were in an acute crises," he was blunt.
Dr. Acheampong continued that, "what has led us to even make the situation worse is the fact that in my view, we delayed and so basically we had to go to the IMF in an emergency and normally when you go to the hospital in an emergency they have to give you emergency medicine which can be quite painful. That's a bit of the genesis."
Finance Minister Ken Ofori-Atta said on Friday, May 19, that the first $600 million tranche of the $3 billion, three-year extended credit facility has been received.
The funds will be used for budget support and help bring down inflation according to a tweet made by Mr. Ofori-Atta.
The International Monetary Fund's executive board on Wednesday, May 18, approved the $3 billion, three-year credit facility, paving a potential path out of Ghana's worst economic crisis in a generation.
READ ALSO: I'll be disappointed in God if IMF deal goes through – Kyiri Abosom