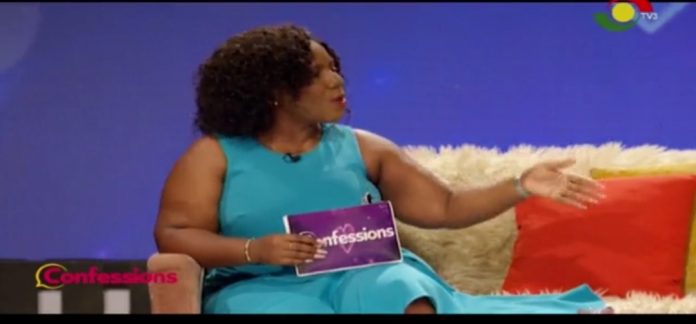 A distressed young man is worried over his affair with a married woman for 8 months without knowing she was married to a pastor.
The young man who had no knowledge of the lady's marital status says he never had the opportunity to visit her since every attempt made was shot down by the lady who had told him she stays in a mission house.
Presenting his case to Ms Nancy on Confessions on TV3 Saturday, March 11, 2023, the young man said he helped the lady one evening when it was raining heavily with thunderstorms.
READ ALSO: He ate my period blood but now wants my best friend' – Worried lady on Confessions with Ms Nancy
The woman who was on her way home knocked on his door for safety in order to continue home after the rains had subsided.
According to him, they got intimate in the process and the woman decided to offer herself to him as a sign of gratitude to the man for "saving her life."
He said they continued seeing each other after that very night and started having sexual intercourse in their subsequent meetings.
"She drives so she will always come and pick me for us to go for lunch and all so it wasn't really a bother to go to her house but I tried few times and she would come with an excuse that she wasn't around," he narrated to Ms Nancy.
After having an affair with her for 8 months, he saw her on a friend's status and inquired of where he knows her from.
The young man says his friend who is a member of the church the lady's husband pastors said he was the photographer at their wedding when they were getting married.
The distressed young man who couldn't hide his surprise revealed all that had transpired between him and the pastor's wife for the past 8 months.
He said he confronted the woman and asked why she didn't tell him she was married but got blackmailed emotionally and the amorous affair continued.
The issue got to the church authorities and they invited the young man to have a talk with him. But on a second thought, he said he declined the invite when it was due for him to attend.
READ ALSO: My vagina is rotten after selling my virginity to a fetish priest – Lady reveals on Confessions with Ms Nancy
He told Confessions his parents had sternly advised him never to engage in an affair with a married woman which still rings in his mind since he got to know the marital status of the lady. He is troubled and needs help.
Watch the panel discussion and further questions thrown at the young man here.
By Felix Anim-Appau|Onuaonline.com