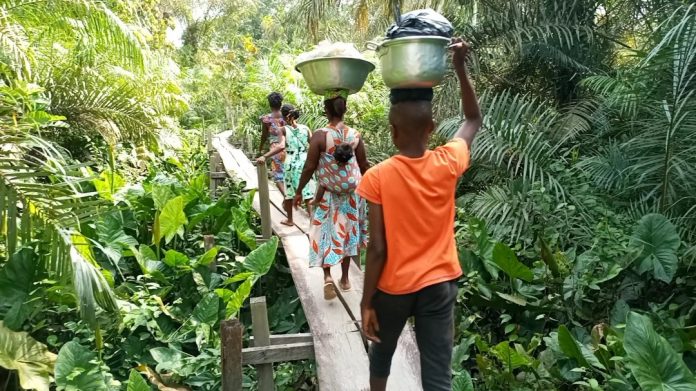 Cocoa Farmers around Elubo in the Jomoro District now use a makeshift wooden Bridge and walk for about 7km just to avoid using the Tano river where Ivorian rebels attack them for their produce.
TV3 news in February 2021, carried a story in which the farmers complained about being accosted by Ivorian para-military forces when ferrying their harvests inland.
According to the farmers, some gun-wielding rebels who have pitched camps along the Tano river often harass them, at times demanding 2,000 CFA or have their cocoa produce seized.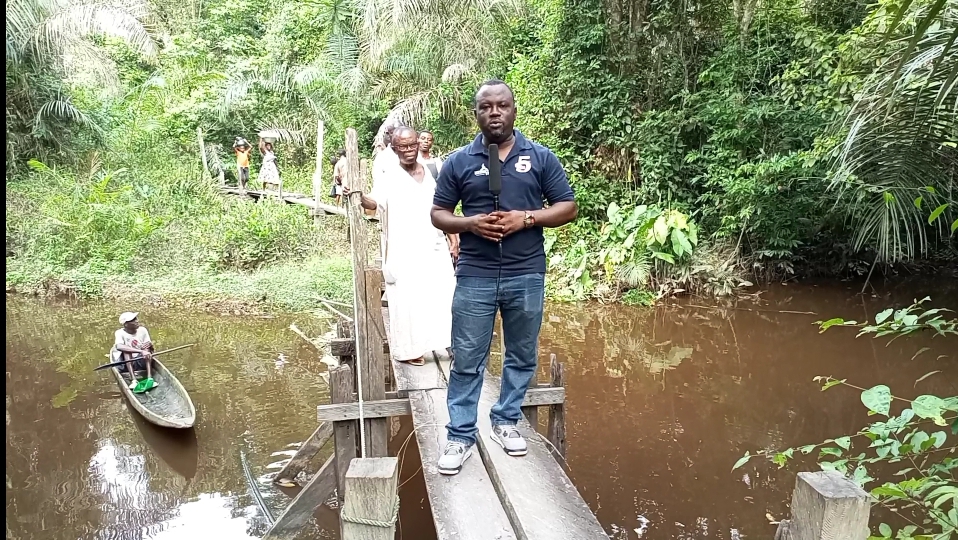 A report by TV3 about the situation in 2021 attracted the attention of authorities which led to a crunch meeting between Ghana and Cote D'Ivoire where there was an agreement to form a joint committee to find a lasting solution to the security challenges.
The situation, however, remains the same a year down the line even though The News Team has sighted a letter from the Western Regional office of the department of Feeder roads dated August 27, 2021 in which 18 km of roads are to be constructed to link the cocoa farms to sheds at a cost of about GH₵48million.
A 1 km makeshift wooden bridge has been erected by the farmers in communities including Alebowale which they trek on daily to their farms and to Elubo to avoid using the Tano River where they are often attacked by these rebels.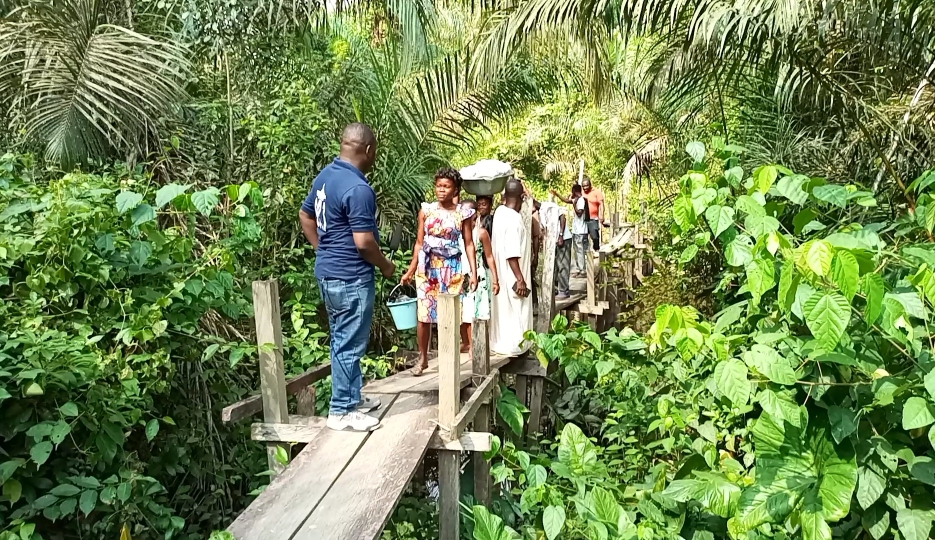 Some of the logs on the bridge are very weak and pose a great threat to the People.
Chief Farmer of Alebowale, Francis Kwasi feels government has abandoned them to their fate.
"Infact, it seems government does not care about our plight so we will also take the laws into our hands and arm ourselves and meet these rebels boot for boot"
Meanwhile, efforts to speak to the District chief executive for Jomoro, Louisa Iris Arde proved futile as she insists she is yet to be briefed on the issue by her predecessor.
However, the 2020 National Best Farmer who is also the 2021 Africa Best Farmer, Solomon Kojo Kusi, disclosed to the News Team that he had a meeting with Board chairman of Cocobod, Peter Mac-Manu who told him lack of funding has delayed the projects.
"I personally spoke to Mr. Mac-Manu but he told me there is no Money to fund the project".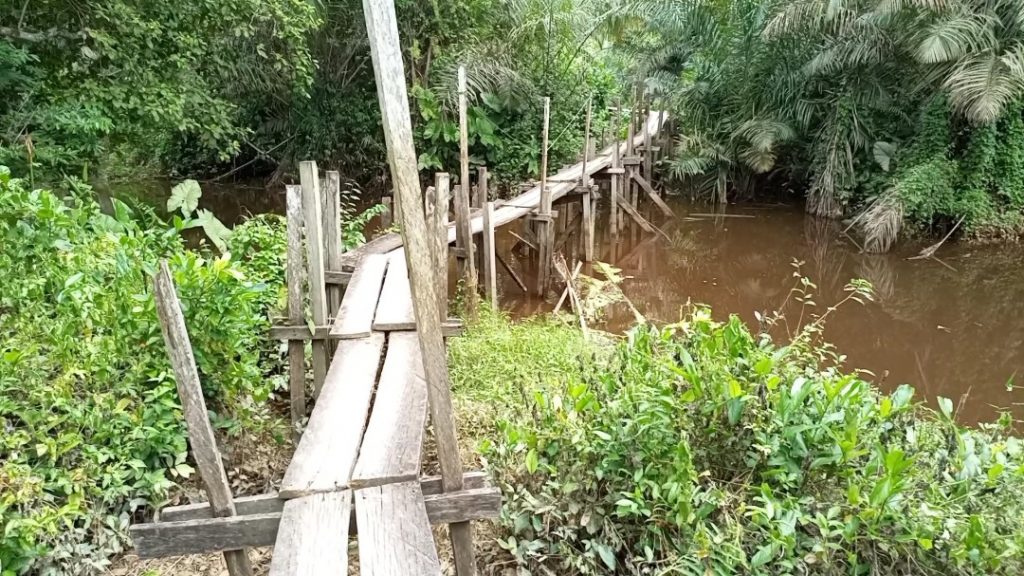 By: Paa Kojo Peters|Connect FM|Onuaonline.com|Ghana