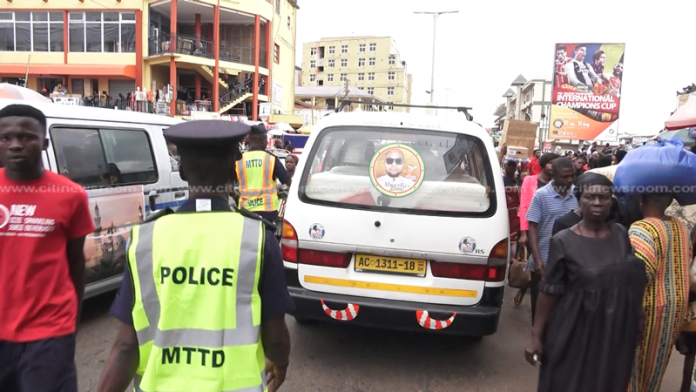 The Church of Pentecost Men Ministry (PEMEM) has embarked on a Domestic, Occupational and Road Safety campaign to help reduce road traffic crashes.
The programme dubbed; 'Wear your helmet of Salvation' is aimed at engaging drivers, motor riders, commuters and the general public as well as intensifying the education on road safety regulations.
Road traffic crashes result in the deaths of approximately 1.3 million people around the world each year and leave between 20 and 50 million people with non-fatal injuries.
More than half of all road traffic deaths and injuries involve vulnerable road users, such as pedestrians, cyclists and motorcyclists and their passengers.
Human suffering caused by road traffic injuries incur heavy economic burden on victims and their families both through treatment costs for the injured and through loss of productivity of those killed or disabled.
The District leader of Darkuman English Assembly in Accra, Elder Jonathan Avogah speaking to Onua TV in an interview on Wednesday June 15, 2022 expressed fret over the widespread of road crashes in the country.
He is incensed at the rowdy conduct of drivers, motor riders and other road users which results in road fatalities.
He indicated that upshot of indiscipline on the road is having a serious threat on human capital force and productivity as well as a toll on Ghana's economy.
"If you use the road you could see that there is indiscipline everywhere which results in road crashes so it is imperative on us as a church or Christian organisation to heighten public education to help reduce road accidents".
We encourage civil society organisations and other religious bodies to emulate this in enhancing road safety education in the country, he reiterated.
Health, Safety and environmental consultant at P. B Protection Centre, Philip Asante equally condemned and admonished indiscipline and roguish conduct of drivers on the road.
He charged the Motor Traffic and Transport Department (MTTD) of the Ghana Police Service to austerely enforce the law to curtail road accidents in the country.
By: Catherine Emefa Amuzu|Onuaonline.com|Ghana