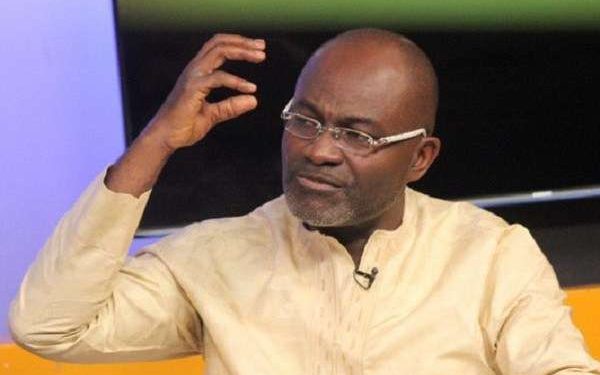 Kennedy Ohene Agyapong, the Assin Central lawmaker, appears not to be relinquishing his showdown 'threats' to Vice President Mahamudu Bawumia, after unleashing his intentions to him and President Akufo-Addo on August 26.
The New Patriotic Party (NPP) presidential hopeful had issued threats of giving the President and Veep a "showdown" after alleging that his polling agents were harassed at the special delegates' conference.
Ken Agyapong's Campaign Manager, Kwame Owusu, has reiterated that the showdown the Assin Central legislator promised, will be materialised at the party's presidential primary on November 4.
Giving his preliminary comments after the balloting for the flag bearer race, Mr. Agyapong's manager said "yes we are going to give them a showdown. You know he has been a leader. Everything that he says, he's a pacesetter.
"Everything that he does. Even look at the showdown, now it has become a message for everybody including Dr Bawumia using it about two or three times."
"So he is a pacesetter and for us, he is going to actually give him a showdown come November 4 and people are very excited about this term and it is going like bushfire. And we are going to give them a showdown."
After the balloting for the flag bearer hopefuls of the NPP, Ken Agyapong picked the number one slot followed by Dr. Mahamudu Bawumia, with Dr. Owusu Afriyie Akoto and Francis Adai-Nimoh following suit respectively.
The balloting by the NPP's national elections committee is for their November 4 presidential primary to elect a flag bearer for the 2024 general elections.
The resignation of former Trade and Industry Minister, Alan John Kwadwo Kyerematen, has made the contest a two-horse race with four aspirants, including Vice President Mahamudu Bawumia, Kennedy Ohene Agyapong, former Minister of Agriculture, Dr. Owusu Afriyie Akoto and former Member of Parliament for Mampong, Francis Adai-Nimoh.
Ten persons initially filed to contest for the position but were pruned to 5 after a special delegates' conference was held on August 26.
Mr. Kyerematen resigned citing intimidation of his agents as part of the reasons, aside from the party leadership scheming the contest in favour of one particular candidate.
A tie-breaker was supposed to be held for Francis Adai-Nimoh and Boakye Kyeremateng Agyarko who resigned after disagreeing with the change in the provisions stated in the party's regulations for the run-off.