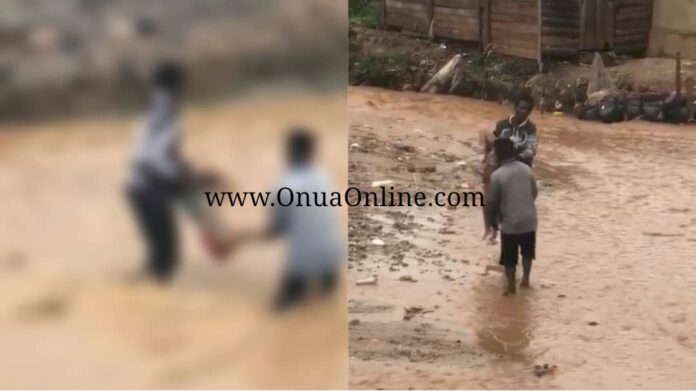 The body of a 5-year-old girl has been retrieved from flood waters late Tuesday at Moshie Zongo, a suburb of Kumasi in the Ashanti region.
The school girl was in school uniform when her body was found when the flood waters receded.
According to Assembly member for Moshie Zongo, Emmanuel Nti Kyei, the school uniform of the girl bore the inscription Utopia International School at Pankrono Estate.
It is suspected she was swept away by flood waters at Pankrono and carried away to Moshie Zongo where her body was found.
He made contacts with the school authorities who came to the scene and confirmed the girl to be their pupil.
"I got information about a girl whose body had been deposited at a place in my electoral area. I informed my guys to check up on her to see if she was alive so they could rescue her before I get there but unfortunately, she was dead when they got there.
"So I asked that we inform the police and locate authorities of the school through the crest we identified on her uniform and we got to her parents who came for her body," he revealed.
READ ALSO: E/R: Girl, 10, allegedly raped to death by 40-year-old fufu pounder