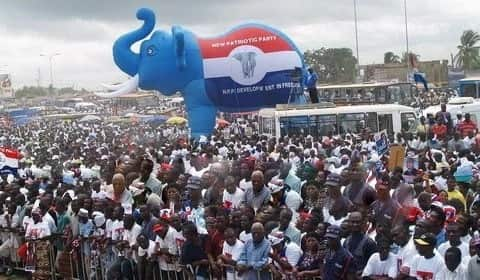 The next crop of national executives of the ruling NPP will have a daunting task of fulfilling a political dream of breaking the two-term jinx.
But, some supporters of the party in the Ashanti Region say it will be difficult.
In a region which has been giving the ruling party an overwhelming endorsement in every election since 1992, the interest in who becomes an executive should be a major focal point.
However, the narrative is different this time around.
With barely 24 hours to the national delegates conference of the party, many believe the NPP has lost the steam to retain power after 2024.
"I don't think the NPP can break the 8 because, they could not fulfill promises made to Ghanaians. Apart from the Free Senior High School," Florence, a student told this portal.
Another student of the Kumasi Technical University, Alex says "they gave us sugar-coated policies but failed to deliver them. I think the party needs competent person like Kennedy Agyapong to lead it."
'Parliament', a joint at Bantama is a popular gathering space for die-hard NPP supporters. Onua News has been speaking with some people at this spot.
Obaayaa bemoans of vote buying creeping into the ruling party.
"It is just bizzare that a lot of money which can be used to address several basic developmental issues are splashed on few people called delegates. I don't think I will vote for the NPP in 2024"
In the 2020 elections, out of the over 66,000 valid votes cast in the Bantama constituency, the ruling npp secured an overwhelming 86 per cent.
Bantama constituency has over the years recorded the highest number of votes for the party.
But, now there seems to be apathy among some party faithful here. They feel money has now taken the centre stage.
By William Evans-Nkum|AkomaFM|Onuaonline.com|Ghana