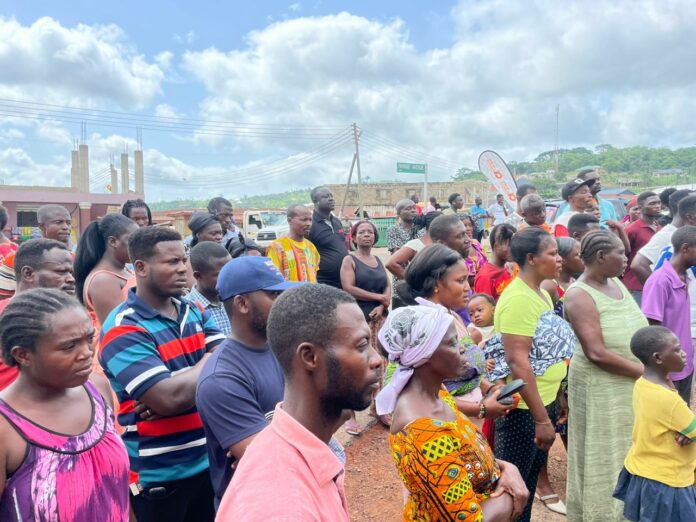 When Akoma FM's current affairs and political show Wonsom stormed Kumawu in the Ashanti region in an outdoor programme on Saturday, April 22, 2023, traders and Taxi drivers as well as residents who attended the event yearned for more of such interactions.
The event was on a build up to the NPP primaries in the Kumawu constituency to elect a candidate for the May 23 by-election.
The Kumawu Parliamentary seat became vacant after the demise of the late MP, Philip Boasoa, this year.
READ ALSO: By-election looms as Kumawu MP, Philip Basoah dies at 53
Most of the traders and other groups who spoke after the outdoor programme explained that with more of such open-radio discussions, it will afford them a platform to throw light on their several challenges.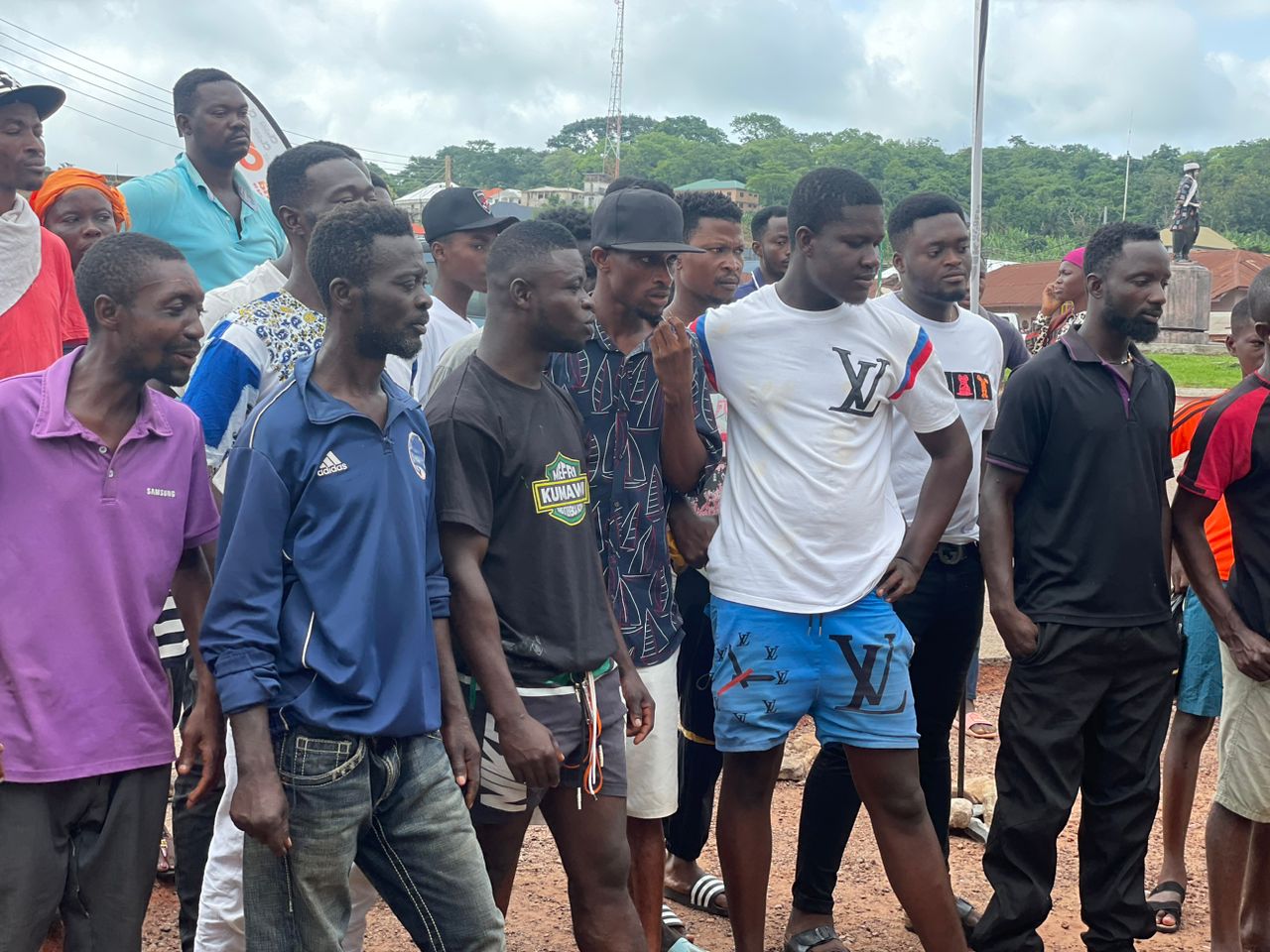 Wonsom, meaning "come on board", the most authoritative current affairs and political show in the Ashanti region and beyond, brought together some of the NPP Parliamentary candidate hopefuls, traders, Taxi drivers, representatives of the various political parties and other stakeholders to discuss, interact and address issues and challenges residents are faced with on a build up to the NPP Parliamentary primaries.
Dubbed Wonsom Community Watch, Saturday's interaction brought together major stakeholders including 2020 independent parliamentary candidate for the area, Kwaku Duah and other aspirants for the NPP primaries.
READ ALSO: 3 universities chase Akoma FM's Verna Ashanti Marathon medalist with scholarships
Residents were concerned about lack of development in the area and appealed to the authorities to address some of the challenges facing them.
The aspirants on the other hand assured of effective development in the area if elected.
They were determined to address poor network, youth unemployment and other problems faced by the Kumawu Constituency.
At the main Kumawu Lorry Terminal, the outside broadcast morning show charged the atmosphere as hundreds of traders queued to have turn to hold the microphone and ask their questions for the authorities to address them.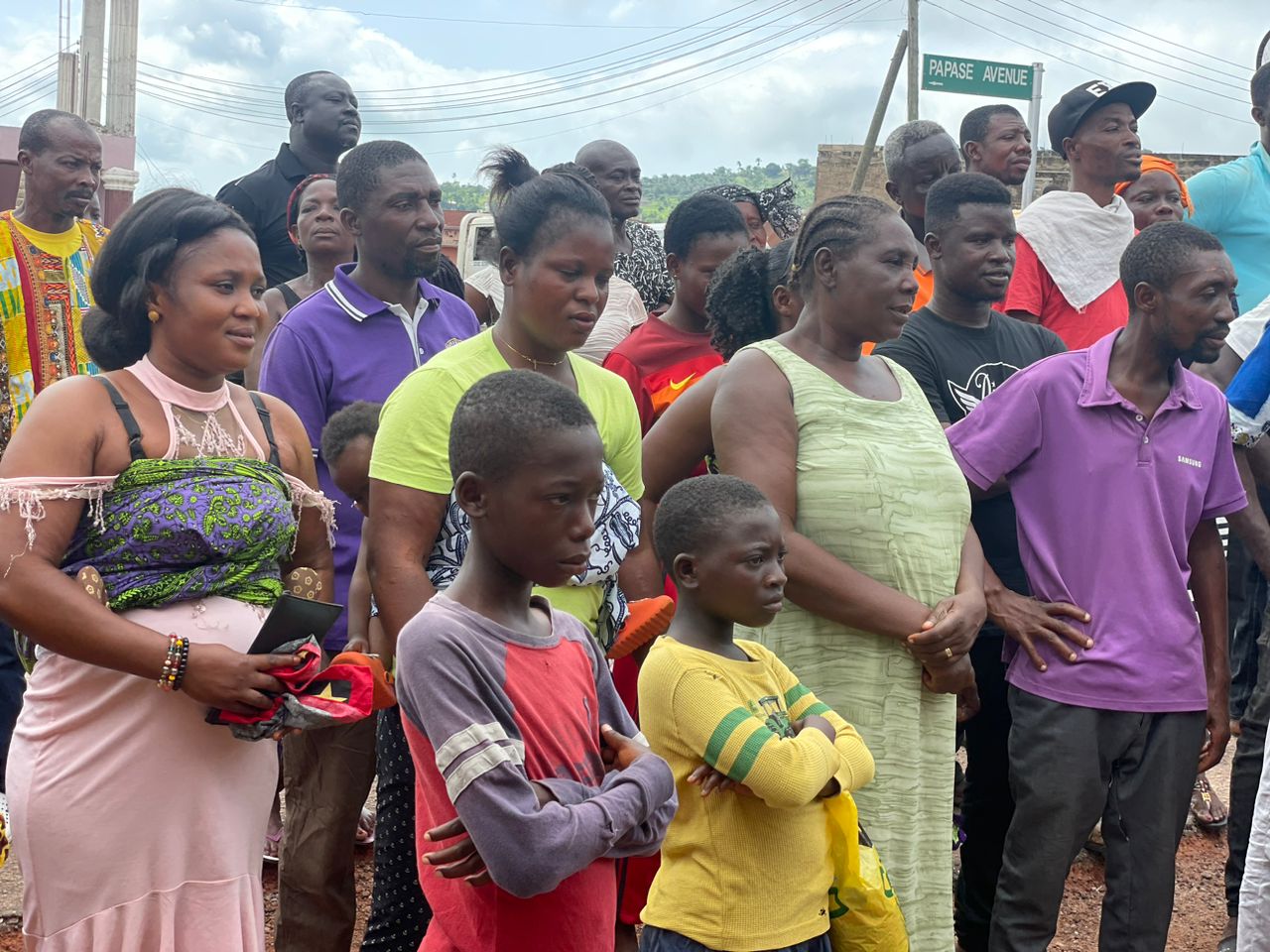 One of the issues which took centre stage among all the participants' challenges was the deplorable nature of roads in the area.
READ ALSO: 'Nothing dishonourable was done with Covid funds' – Akufo-Addo at 2023 SoNA
After the residents took their turn and asked pertinent questions, the panel took their time and addressed them with the complex ones which needed time booked for subsequent follow-ups.
There are thousands of challenges facing residents of Kumawu following the outcome of the outdoor event.
By Benjamin Aidoo|AkomaFM|Onuaonline.com