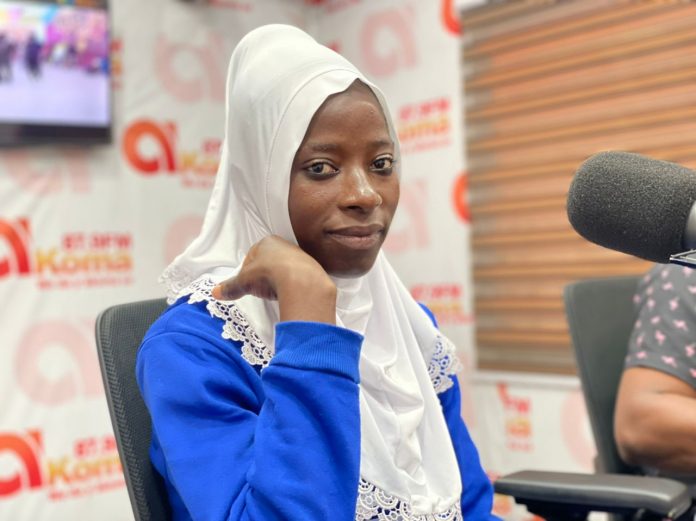 Fourth place winner of Akoma FM/Verna Ashanti Marathon women's race has attracted three universities who are willing to enroll her with free scholarships.
Anchike N-vanee, the 17-year-old lady who recently completed Islamic SHS in Kumasi whiles speaking exclusively on Akoma sports Tuesday October 4 explained that "the poaching came as a big surprise especially when I realized three universities are interested in me and want to offer me free schorlaships just for me to school in their universities and join their athletic team."
Anchike finished 4th with a personal record of 1hr 27mins at the maiden edition of the marathon organised by Akoma FM with Verna mineral water as headline sponsor. She refused disclosure of the names of the universities for some reasons given by the schools and personal ones.
READ ALSO: [PHOTOS] Watch in pictures, all that happened at the Akoma FM Verna Ashanti Marathon
She further explained that "I was eyeing the ultimate prize but I couldn't train hard ahead of the marathon because I was writing my final exams (WASSCE). I completed Senior High School on September 23 so I had only seven days to train for the marathon that's why I managed to cling the fourth position."
The teenager whiles looking into the future explained said "I would want to see myself in the next five years as an Olympic medalist 'Insha Allahu'"
READ ALSO: Akoma FM's Verna Ashanti Marathon is Talent Assembling point for Olympics – Patrons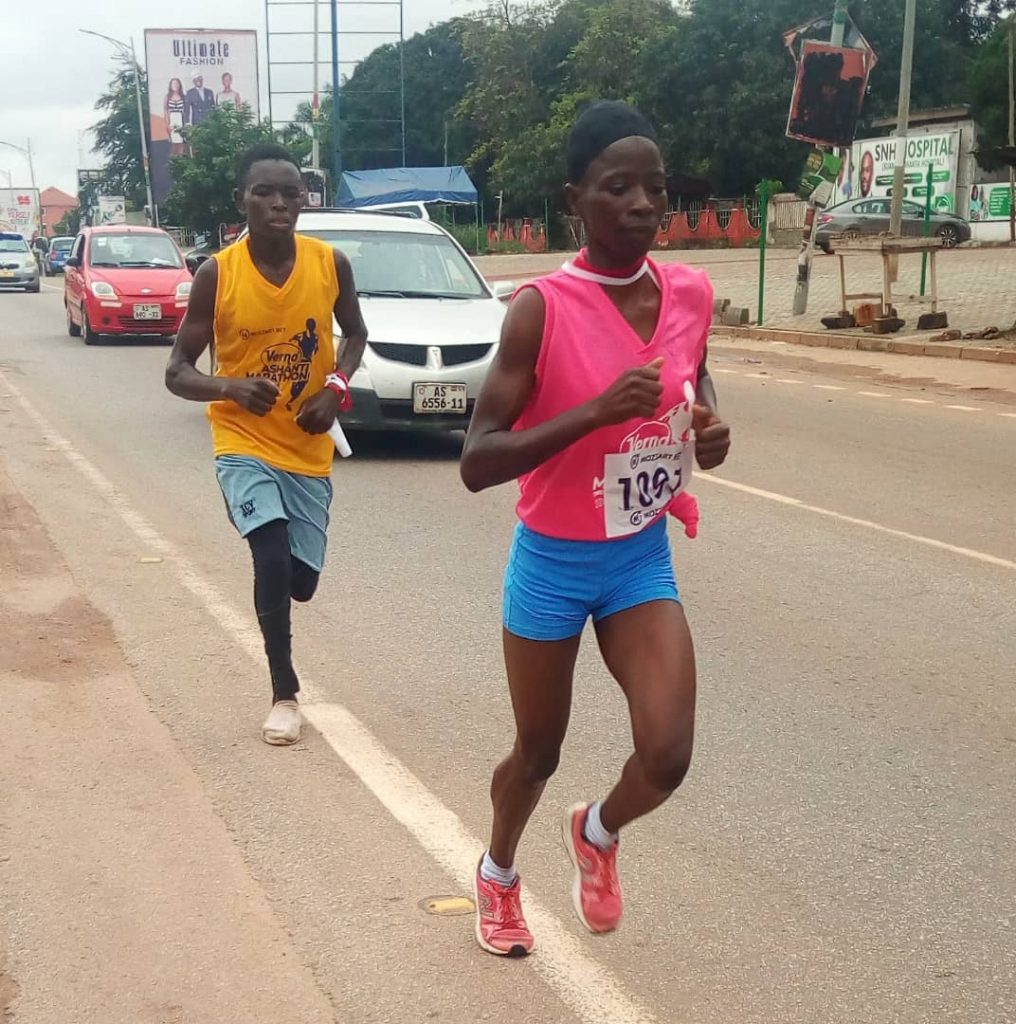 Anchike told host of the show 'Abusuapanin' Sammy Acheampong that the discipline she developed interest in from infancy is gradually developing into a career due to the exposure the Akoma FM marathon has given her.
"I am happy with the privilege which was given to me by Akoma FM and through that three big universities are chasing me. I just have to make my evaluations and analysis to choose one of the schools and pack my stuff to campus. God Bless Akoma FM and the entire Media General family," she hailed.
The maiden edition of the Akoma FM/Verna Ashanti Marathon was described by the participants as crowd puller and intervention to revive the dwindling hopes of athletes in the region and beyond.
READ ALSO: Meet winners of the Akoma FM Verna Ashanti Marathon as management says event has come to stay
The programme afforded athletes the platform as over thousand participants trooped to the event.
Management and event organisers after the marathon Saturday October 1, assured patrons that "the event has come to stay and it will be flagged as a household annual ritual."
By Nana Asenso Mensah & Emmanuel Owusu|AkomaFM