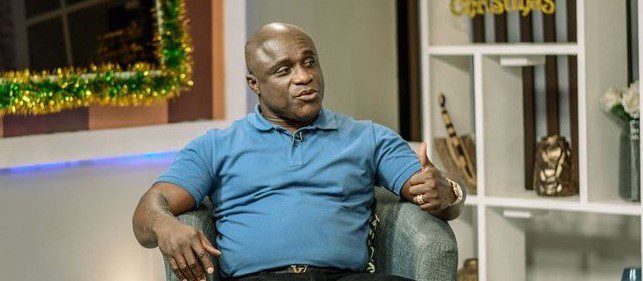 An order of injunction has been filed against North Tongu legislator, Samuel Okudzeto Ablakwa, to restrain him from making further publications on Rev. Victor Kusi Boateng, a secretary to the National Cathedral Secretariat. 
"An order of interim injunction to restrain the 1ST Respondent/ Respondent from making further public disclosures of the private information, documents, correspondence, communication and property belonging to the Applicant; and for such further order or orders as this Court deems fit,on the grounds contained in the supporting affidavit," Rev. Kusi Boateng prayed in a writ filed at the Human Rights Division of the High Court.
READ ALSO: Okudzeto's dilemma: MP contemplates between Kusi Boateng, Adu Gyamfi on casting out his demons
The Attorney-General and Minister of Justice is also cited in the writ as 2nd Respondent with the supporting affidavit indicated below: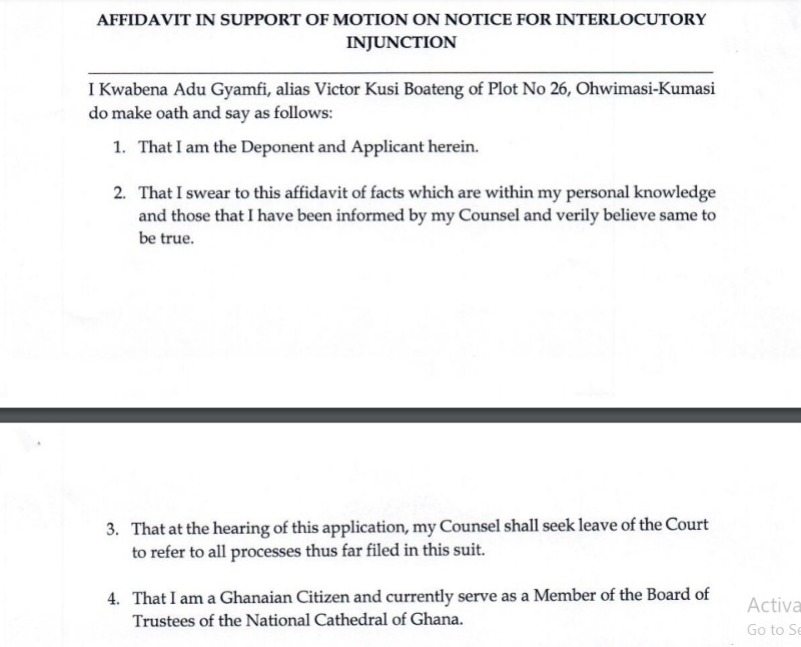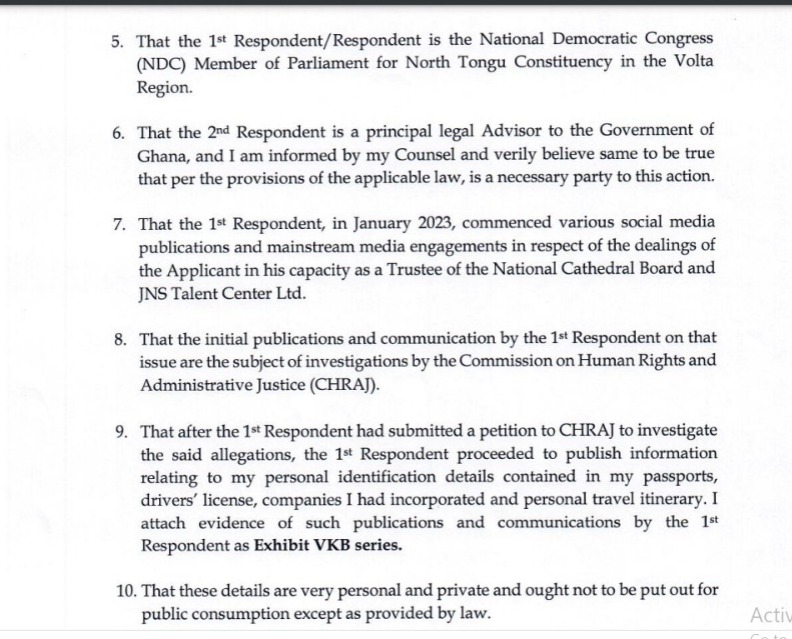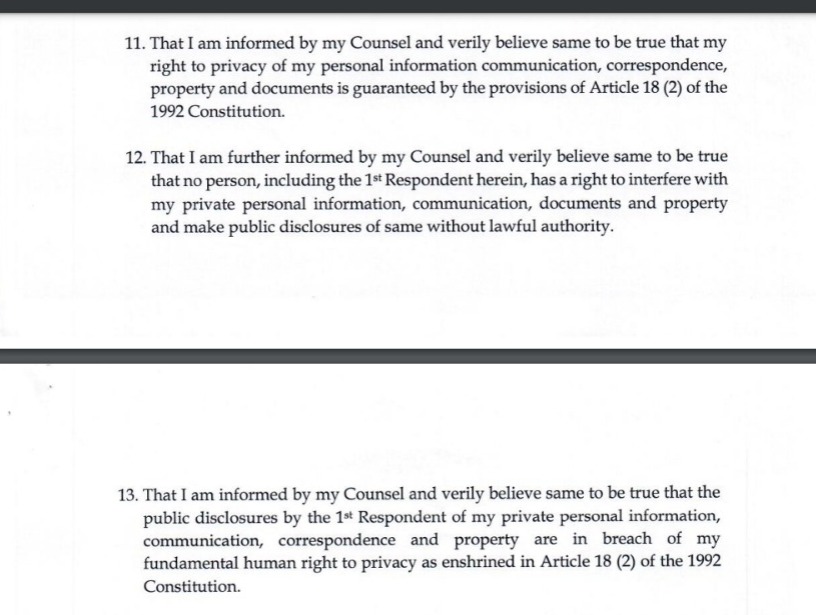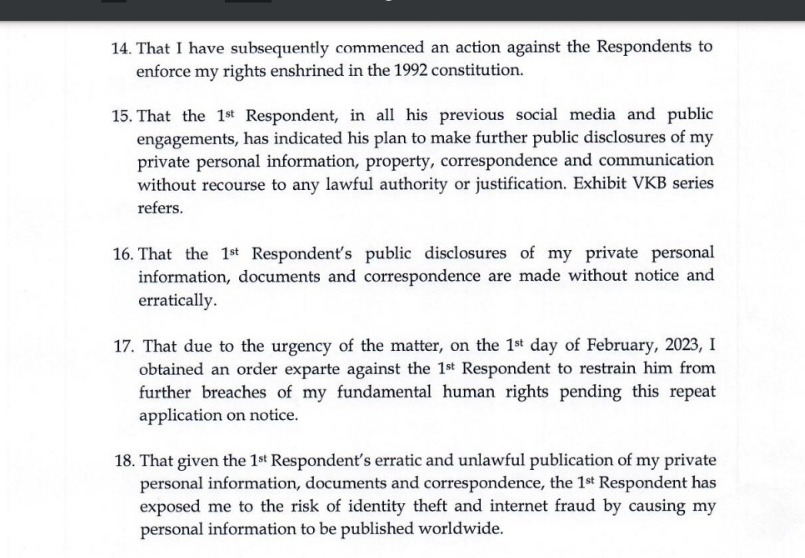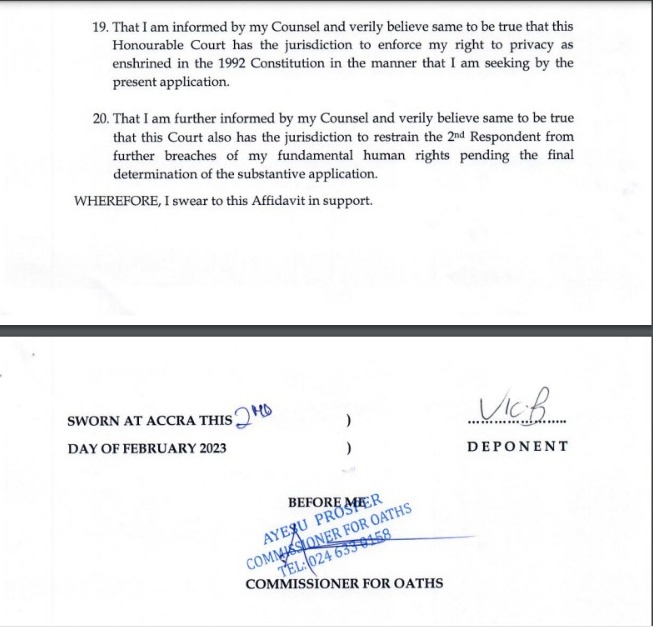 The North Tongu MP is recalled to be making series of allegations against Mr. Kwabena Adu Gyamfi, aka Victor Kusi Boateng, regarding his double identity resulting to conflict of interest as a member of the Board of Trustees for the National Cathedral project.
He has accused the man of God of allegedly transferring state funds meant for the construction of the National Cathedral into his (Rev Kusi Boateng's) company account.
Rev. Kusi Boateng, per Okudzeto's allegations, has different dates of birth for his two identities with separate mothers.
Kwabena Adu Gyamfi has further said the MP has defamed him and sued him in that regard.
The Plaintiff in his statement of claim stated that the defendant [Mr Ablakwa's] insinuations against him are "not only misleading but calculated to injure his reputation."
For this reason, he demanded the following;
a. A declaration that the statements made by the Defendant, which have been particularized in paragraph 22 of the statement of claim, are defamatory;
b. An order directed at the Defendant to publish on the same platform that he published the defamatory words as well as a full page of the Daily Graphic Newspaper, on six consecutive occasions over a 6 month period, an unqualified retraction and an apology;
c. An order for perpetual injunction restraining the Defendant, his agents, assigns and servants from further publishing any defamatory words against the Plaintiff;
d. General Damages for defamation;
e. Costs; and
f. Any other order(s) as this Honourable Court may deem fit
Source: Onuaonline.com|Ghana