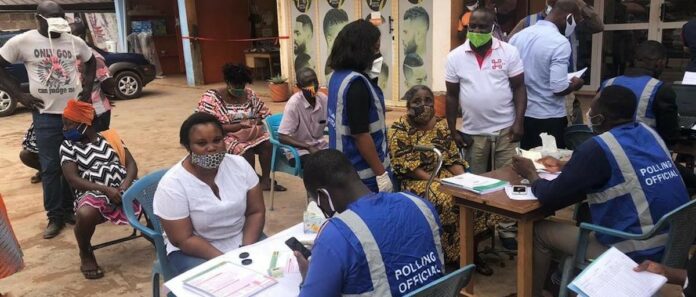 The Electoral Commission's (EC) refusal to expand the centres for the voter registration exercise is a deliberate attempt to suppress voters in the upcoming general elections, says Martin Luther Kpebu, a private legal practitioner.
The constitution guiding the EC's conduct of elections says the registration should be continuous and the location being accessible by all eligible voters, as quoted by the lawyer. However, the election management body has decided to go contrary to the law, making the process cumbersome for people, which according to Mr. Kpebu, defies logic.
Speaking on the KeyPoints on TV3 Saturday, September 16, 2023, the convener of the Kumi Preko reloaded demonstration said Ghana could have resorted to its development partners for support even if finance was the challenge, rather than insisting on limiting the exercise to its district offices to potentially disenfranchise people in 2024.
He says the development stifles Ghana's democratic trajectory that has won it the accolade as the beacon of democracy in Africa.
"You see why the EC's action that's saying they should do the registration at only the district offices smacks of voter suppression? I've been turning it around in my head over and over, it just doesn't make sense to me. Even if we didn't have money and we cried to our development partners they would help us. This particular decision by the EC to restrict the registration to only their district offices is one that defies logic and any other criteria that would move our democracy forward," he asserted.
He further described the EC's actions as dictatorial.
"It's one that totally throws us back. It is as if we are in a dictatorship. That's the way the EC is behaving. Very dictatorial. When what they are saying is totally wrong. So, it tells you that if the EC eats humble pie and buys the need to increasing the centres to all electoral areas, that would be perfect for our democracy" adding that "anything short of this would always be very clear that the EC is actively engaged in voter suppression."
Mr. Kpebu also blamed the citizenry for not speaking out on issues that bother them but rather allow for things to be done to their detriment.
READ ALSO: 'Own your own words Economic Wizkid' – Group demonstrates against Bawumia on dwindling economy