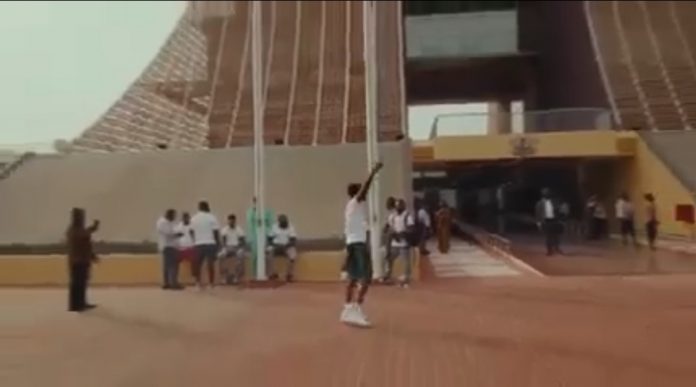 After receiving several backlash on social media, American rapper, Meek Mill, has pulled down the music video he shot at the Jubilee House.
The rapper posted a music video he shot with his entourage during a visit to the seat of the President.
He was in Ghana to perform at the AfroNation concert on Thursday, December 29, 2022.
READ ALSO: Meek Mill's video at presidency could be a political diplomacy between Biden, Akufo-Addo, Peter Toobu
After the concert, information indicate daughter of the President, Gyankroma Akufo-Addo, who is a friend to the rapper, arranged for him to meet with the President.
Images from the presidency that popped up stirred a lot of controversies when a group photograph of him and his crew with the President breached some diplomatic protocols.
The rapper in shorts before the Presidential podium according to many was a denigration to the state, only for Ghanaians to wake up over the weekend to a music video of same shot at the Jubilee House.
Many Ghanaians went on social media to express their displeasure on the video, condemning the breach of presidential protocol and subsequently making him pull the video down.
Source: Onuaonline.com|Ghana