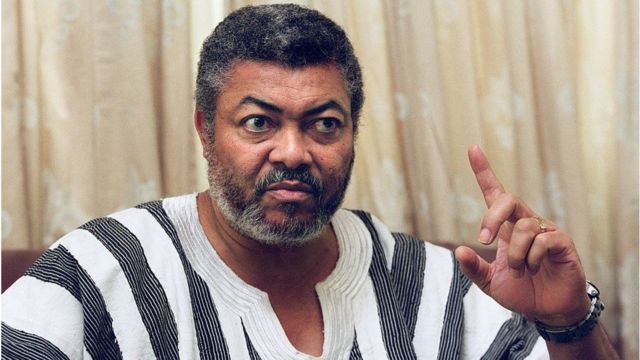 Klottey-Korle legislator, Dr. Zanetor Agyeman-Rawlings is saddened by the manner with which the National Democratic Congress is drifting away from the core values of the party.
The MP is troubled people could trade their loyalty for peanuts to betray a stance agreed by the party to serve the collective interest of Ghanaians.
In a Facebook post made by the daughter of the founder of the NDC Monday, March 27, 2023, Dr. Agyeman-Rawlings said if her father was alive, he would have made all the MPs swear by Antoa –a deity in the Ashanti region called after the town it is located or take a lie detector test.
READ ALSO: 'Where is your integrity?' KKD blasts Ofori-Atta after recalling minister's 10yr-old lecture on integrity deficit
Few days to his grave, the NDC founder was still worried about the country according to Dr. Zanetor, something she is surprised her colleagues in Parliament cannot immitate.
"As a party, we have been drifting from our principles and values not-so-slowly, and I guess this is a wakeup call that this drift can no longer be ignored or brushed under the carpet. It took a handful of people and a single iceberg to sink the titanic and with it, many innocent persons drowned or froze to death.
"My father continued to advise and chastise the party in the face of sometimes outright abuse from his own, but he remained true to his convictions. I still remember vividly when from his hospital bed, he asked me how the people in my constituency were doing in the lead up to the 2020 General Elections. Even when he was a few days away from his own death, he was still worried about Ghana! On Friday night, I felt this deep pain that maybe it was perhaps better that he was not alive to witness what had happened to the NDC. But then again, I thought perhaps had he been alive he would probably have challenged all of us to go and swear on Antoa or dared us to take a lie-detector test!" Dr. Zanetor's Facebook post indicated.
She furthered that: "Alas! Our Founder is no longer with us, but we have come too far to destroy our own legacy! We must course correct, immediately! We need to return to the values and principles on which this party was built including honesty, accountability, integrity, discipline and commitment to our nation, Ghana!!"
READ ALSO: 'Unlike Mills, Akufo-Addo is not human' – Brigadier Nunoo-Mensah
By Felix Anim-Appau|Onuaonline.com