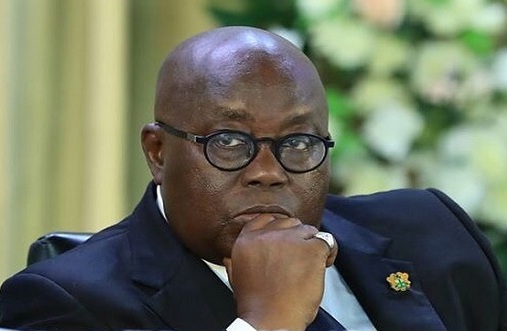 Ghana has gone to the International Monetary Fund for a bailout following the unimpressive performance of the economy.
President Akufo-Addo has hence asked the citizenry to make some sacrifices to aid the bringing to normalcy of the economy.
As leadership by example, the President says he and his appointees have made some sacrifices which he expects citizens to understand and follow suit.
Speaking at the 2022 Eid-Al Adha at the Independence Square Saturday, July 9, he pleaded the striking teacher unions to return to the classroom whilst respective ministries are negotiating with leadership of the unions.
According to President Akufo-Addo, discretionary expenses at Ministries, Departments and Agencies have been abated.
Also, he and his appointees have slashed their salaries whilst fuel coupon allotment have been reduced by half.
"In the case of government's discretionary expenditures of Ministries, Department and Agencies has been caped by 30%. The salaries of all political appointees including myself, have been reduced by 30%.
"Fuel coupon allocations have been slashed by 50% and other expenditures suspended," he noted.
He explained the need for the striking teacher unions to also play their part of the sacrifice by going to the classroom following the commencement of engagement with the Ministries in charge.
"I'm very much aware that some teacher unions have declared a strike in pursuit of s 20% Cost of Living Allowance demand. I'm happy that yesterday the teachers were joined by other members of organised labour under the umbrella of the Trades Union Congress to sit down with government led by the Minister of Employment and Labour Relations and Education to begin negotiations on this matter.
"I want to add my voice to the appeal by the outstanding minister for Employment and Labour Relations, the Hon. Ignatius Baffour Awuah, Member of Parliament for Sunyani West for the teachers to return to the classroom pending the outcome of these negotiations so that the education of our children some of whom are preparing to sit their final exams is not affected," he pleaded.
By Felix Anim-Appau|Onuaonline.com|Ghana